A 'Killing Eve' Showdown, Donald Glover Hosts 'SNL,' Starz Premieres ('Sweetbitter,' 'Vida'), Rock and Roll Hall of Fame
A selective critical checklist of notable weekend TV:
Killing Eve (Sunday, 8/7c, BBC America): It's the moment fans of this terrifically entertaining and perversely surprising new spy thriller have been waiting for: the first face-to-face encounter of harried MI6 agent Eve (Sandra Oh) and her unpredictable prey, the psychopathic—but don't call her that—international assassin Villanelle (Jodie Comer). Who's the cat and who's the mouse? As their meeting unravels in a most unexpected fashion, that's an excellent question.
Saturday Night Live (Saturday, 11:30/10:30c, NBC): Donald Glover, whose visionary series Atlanta continues to break new ground to critical acclaim on FX, does double duty in his first appearance as guest host. Besides appearing in sketches, he'll also perform as musical guest in his Grammy-winning persona as Childish Gambino.
Sweetbitter (Sunday, 8/7c, Starz): Check, please. This foodie Sex and the City wannabe, from the autobiographical novel by Stephanie Danler, is so full of "New York as center of the universe" self-importance it could give even an urbanite indigestion. When wide-eyed Tess (Ella Purnell, resembling a grown-up Winnie Cooper from The Wonder Years) flees her Midwest roots and begins training at a swank Manhattan restaurant, she's understandably overwhelmed and immediately obsessed with her exotic coworkers, including Paul Sparks as the suave manager, Caitlin FitzGerald as the elegant queen-bee server and Tom Sturridge, a laughably unconvincing baby Brando, as the requisite hot, brooding bartender. Tess's fumbling misadventures at work, play and in bed play like leftovers from Carrie Bradshaw's columns. Amid the wine and the whining, Tess rarely whets our appetite as a character intriguing enough to recommend this trial by fire.
Vida (Sunday, 8:30/7:30c, Starz): Another new half-hour dramedy offers the spice of authenticity, diversity and originality so sorely lacking from Sweetbitter. Tanya Saracho's indie-raw slice of life from L.A.'s gritty Eastside focuses on two sisters who've come home to sort their personal baggage when their mother dies: tightly wound career woman Emma (Mishel Prada) from Chicago, freer spirit Lyn (Melissa Barrera) from San Francisco. They're shocked to discover mom had a wife: grieving Eddy (Ser Anzoategui), who's dedicated to the bar and building that Emma is eager to unload.
2018 Rock and Roll Hall of Fame Induction Ceremony (Saturday, 8/7c, HBO): The inductees are classics: Bon Jovi, The Cars, Nina Simone, The Moody Blues, Dire Straits, Sister Rosetta Tharpe. So are the performances, including a Bon Jovi band reunion and the first Cars gig in seven years. Tributes include The Killers' cover of Tom Petty's "American Girl" and Heart's Ann Wilson honoring Soundgarden's Chris Cornell with a rendition of "Black Hole Sun." The great Simone is saluted by Lauryn Hill and Andra Day, with Questlove, The Roots and Paul Shaffer.
The Good Fight (Sunday, CBS All Access): The "Kill the Lawyers" theme of the witty Good Wife spinoff's electrifying second season hits home when violence erupts in the workplace. Probably not the best day for controversial clients—and Good Wife veterans—Lemond Bishop (Mike Colter) and Colin Sweeney (Dylan Baker) to be paying an office visit. Alan Alda returns as a crafty white-shoe lawyer who hopes to take advantage of the firm's latest setback.
Inside Weekend TV: The seventh season of PBS's Call the Midwife (Sunday, 8/7c, check local listings at pbs.org) concludes with the sisters preparing for the birthday of Sister Monica Joan (Judy Parfitt), when the closing of a neighboring maternity home causes Nonnatus House to be overrun with expectant mothers. … With only one more week left for HBO's first-rate Sunday comedy combo, Silicon Valley (10/9c) goes for broke as Richard (Thomas Middleditch) and Gilfoyle (Martin Starr) propose funding their new Internet with a Pied Piper version of Bitcoin; and on the brilliant Barry (10:30/9:30c), our hitman antihero (Bill Hader) finally has his acting breakthrough during Gene's (Henry Winkler) Shakespeare festival—but the process leaves blood on Barry's hands, and soul. (How Macbeth-ian.) … 13 uninhibited survivalists drop their buffs, in a manner of speaking, to return to the wilds in Discovery's Naked and Afraid XL All-Stars (Sunday, 10/9c), with veteran players letting it all hang out in Africa's Selati River Basin for a new 40-day challenge.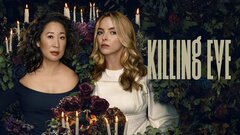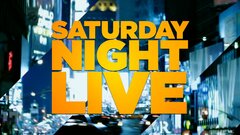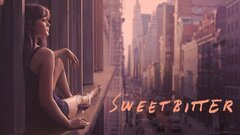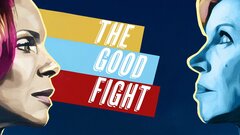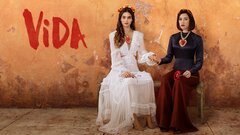 Vida
where to stream