TCM Remembers Robert Osborne, 'Superstore' Finale, Meet Sheldon's Grown-Up Brother
Remembering Robert Osborne: On what would have been his 86th birthday, Turner Classic Movies devotes the evening to the memory of longtime host Robert Osborne, who died in March 2017. (One of my happiest memories was introducing a film, The Bad and the Beautiful, several years ago during a TCM Superfan week, and discussing the movie in his charming company.) Ben Mankiewicz hosts the tribute, joined by Osborne's cousin, Susan Wright, and close friend, actress Diane Baker. The lineup includes a 2014 edition of Private Screenings (8/7c) in which Alec Baldwin interviewed Osborne about his life and career, and a 20th anniversary tribute from 2015 (11:30/10:30c). In between, two of his all-time favorite films will be screened: the 1936 drama Dodsworth (9:30/8:30c) and 1944's romantic mystery Laura (12:30 am/11:30c).
See Also
The two days of programming remembering Robert Osborne will include notable episodes of 'Private Screenings,' along with Osborne's first-ever appearance as on-air TCM host.
Superstore (8/7c, NBC): Already renewed for a fourth season, the workplace romcom wraps its third year with an event slightly less traumatic than last year's tornado: a company-wide Town Hall meeting during which Amy (America Ferrera) and Jonah (Ben Feldman) attempt to put their baby-drama soap opera on hold long enough to confront Cloud 9's CEO. Glenn (Mark McKinney), naturally, has stage fright about speaking before the global gathering.
See Also
Plus, the actor's favorite TV watching snacks.
The Big Bang Theory (8/7c, CBS): All season long on Big Bang's successful prequel/spinoff Young Sheldon, we've been witness to the testy sibling relationship between the budding genius (Iain Armitage) and his older brother, Georgie (Montana Jordan). Now, with the adult Sheldon's (Jim Parsons) nuptials looming, we get to meet the grown-up version of Georgie, played by Jerry O'Connell, as Sheldon heads back to Texas to smooth things over with his bro, because his mom won't come to the wedding without him.
See Also
The actor opens up about his guest-starring role as the grown-up George Jr. in the May 3 episode.
Inside Thursday TV: Lots of personal baggage to be unpacked on ABC's Grey's Anatomy (8/7c), as Alex (Justin Chambers) takes Jo (Camilla Luddington) to Iowa to find his mom, and Jackson (Jesse Williams, who directs the episode) works to restore the Harper Avery foundation's reputation. … Lt. Severide (Taylor Kinney) is in for a shock on NBC's Chicago Fire (10/9c) when Sarah Shahi returns as his ex, Renee. … ABC's rejiggered Quantico (10/9c) adds another team member when Alan Powell joins the cast as Agent Mike McQuigg.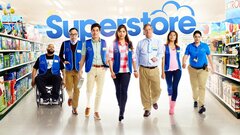 Powered by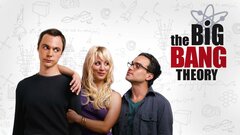 Powered by