Hulu's Ode to Barbie, Netflix on RFK, 'Hamilton' Star Leslie Odom in Concert
A selective critical checklist of notable Friday TV:
Tiny Shoulders: Rethinking Barbie (streaming on Hulu): A cultural lightning rod for feminist critique and improbable ideals of beauty, the iconic Barbie doll has been revered and reviled for much of its nearly 60-year history, which is the fascinating subject of Andrea Nevins' marvelously spellbinding documentary. Some saw Barbie as aspirational, others decried the plastic ingénue for what it represented in terms of body image, gender roles and race. "She comes with a lot of baggage," one observer understates. Tiny Shoulders captures a pivotal moment for the brand, seeking renewed relevancy in 2016 when the company launched its most ambitious makeover to reflect diversity of body types for the first time. (I watched this in the company of my Mad Men Barbie collectibles, a prized possession.)
See Also
Fans can look forward to 'The Handmaid's Tale' and 'Bobby Kennedy for President.'
Bobby Kennedy for President (streaming on Netflix): On the 50th anniversary of the charismatic and impassioned political firebrand's run for president, and subsequent assassination, director Dawn Porter looks back on Robert F. Kennedy's trajectory from his brother JFK's Attorney General to civil-rights and social-justice advocate. The four-part series includes rare archival footage, some digitized for the first time, and new interviews with associates, confidantes and staffers.
See Also
The 6-part series will be narrated by Martin Sheen.
Leslie Odom Jr. in Concert (9/8c, PBS, check local listings at pbs.org): The latest in Live From Lincoln Center's "Stars in Concert" series showcases the Tony-winning star of Hamilton, who played Aaron Burr to Lin-Manuel Miranda's title star in the original Broadway cast. Odom, familiar to TV audiences from recurring roles on shows including Smash, Person of Interest and Law & Order: Special Victims Unit (as Rev. Curtis Scott), performs a set from New York's spectacular Appel Room that includes pop standards and theater songs inflected with a jazz/R&B sensibility.
See Also
The Tony Award-winner has a concert series on PBS.
Inside Friday TV: Amazon Prime launches the third season of its Sports Emmy Award-winning serialized sports documentary franchise with All or Nothing: The Dallas Cowboys. Jon Hamm narrates the eight-part series, following the NFL team through a turbulent 2017 season… Netflix premieres include the second season of Brazilian post-apocalyptic thriller 3%, and the comedy film The Week Of, starring Adam Sandler and Chris Rock as polar-opposite dads forced together by the marriage of their children… History's Ancient Aliens opens its 13th season (9/8c) with a two-hour premiere, exploring the latest theories — Crackpot? You decide — on extraterrestrial life that may have spent time on Earth eons ago… Reggie Watts (The Late Late Show with James Corden) hosts a new Comedy Central game show, Taskmaster (11/10c), based on a U.K. format, in which celebrity contestants including The Good Doctor's Freddie Highmore are tasked to tackle outlandish stunts including playing basketball without hands and fitting themselves into onesies.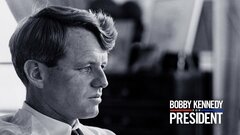 Powered by