Sutton Foster on How She Prepares for Stage Performances
She can act. She can sing. She can dance. We're pretty sure the only thing Sutton Foster can't do is fly to the moon.
Before playing Liza, a fortysomething single mom who fakes being in her twenties to land a publishing job on TV Land's Younger (back June 5), the Broadway vet won two Tony Awards (out of six nominations).
See Also
Will Liza's revelation to Kelsey prove to be a big mistake?
Now she's got her own hourlong set on PBS's classiest concert series. How does she do it?
TV Insider: Which stresses you out more: a solo gig or starring in a Broadway musical?
Sutton Foster: Depends. There's pressure for both. What stresses me out most is not feeling 100 percent. A tiny cold can be the worst. In fact, I had a cold the night we filmed this!
How do you prep for a stage performance?
My biggest goal was to get plenty of sleep, and I totally didn't because I was nervous. I just wanted to be present and in the moment, which can be so hard to do.
Are any of the songs especially significant to you?
All of the songs are personal to me in some way. But the one that has the most resonance is John Denver's "Sunshine on My Shoulders." My parents used to play him on their 8-track player. My mom passed away a few years ago, so now I sing it for her.
Live From Lincoln Center Presents: Sutton Foster in Concert, 9/8c, PBS (check local listings at pbs.org)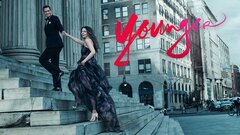 Younger
where to stream
Powered by