A 'Roseanne' Marathon, 'Genius: Picasso,' 'O.G.' Renewed
A selective critical checklist of notable Tuesday TV:
Roseanne (8/7c, ABC): In case you missed it … Who are we kidding? Seems as if everyone's watching the sitcom's phenomenally successful revival, and to capitalize on the resurgence of Roseanne love, the network is conducting a mini-marathon of four episodes, starting with the season premiere and concluding with the moving episode in which David (Johnny Galecki) returns for an uneasy reunion with Darlene (Sara Gilbert) and the Conner family.
In a sign that ABC seeks to boost the fortunes of its midseason caper crime drama Deception, an original episode airs after the last Roseanne at 10/9c, the first of a two-parter in which Cameron (Jack Cutmore-Scott) is kidnapped by the "Mystery Woman" (Stephanie Corneliussen) and the FBI turns to his twin, Jonathan, to find him. Sunday's conclusion will flip perspective to reveal how Cameron executes one of his impressive illusions.
See Also
Plus, sweet moments between stars Sara Gilbert and Johnny Galecki.
Genius: Picasso (9/8c, National Geographic Channel): In the second season of the biographical anthology series, Antonio Banderas stars as the adult Pablo Picasso, a Casanova of the canvas who juggles multiple, and often jealous, female muses as he translates his passion into great. This sometimes hokey bio-pic may not achieve the level of great art, but the flashbacks starring Alex Rich as a young Picasso are especially enjoyable as Pablo develops his singular star amid a tribe of starving artists—memorably including T.R. Knight as Jewish poet Max Jacob, who carries an unrequited torch for his talented friend.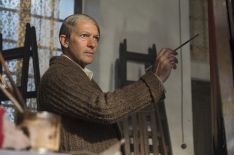 See Also
Antonio Banderas takes on the titular role.
The Last O.G. (10:30/9:30c, TBS): Tracy Morgan's triumphant comeback comedy has just been renewed for a second season, and now's as good a chance as any to see why. When Cousin Bobby (Allen Maldonado) urges Tray (Morgan) to dive back into the dating pool with the help of Tinder, his biggest obstacle is that he can't stop thinking abou this ex, Shay (Tiffany Haddish).
See Also
The actor discusses the car accident which almost ended his career.
Inside Tuesday TV: Series star Clayne Crawford directs his first episode of Fox's Lethal Weapon (8/7c), in which Murtaugh (Damon Wayans) is up in arms when a jacket belonging to daughter Riana (Chandler Kinney) is found at a crime scene. … Adam Levine and Maroon 5 perform the new single "Wait" on NBC's The Voice (8/7c), while viewers wait to see which of the Top 12 contestants will be eliminated. … The CW's sci-fi survival epic The 100 (9/8c) is back for a fifth season, jumping forward six years with poor Clarke (Eliza Taylor) still suffering mightily on a desolate Earth while her friends are back in space. They come across a beacon of hope, but on this show, that seems to always come with a price. … PBS's Frontline collaborates with the Investigative Reporting Program at U.C. Berkeley for the special report Trafficked in America (10/9c), which examines a labor-trafficking case in which teens from Guatemala were smuggled into the U.S. and forced to work in virtual slavery at an egg farm in Ohio.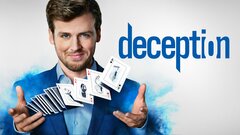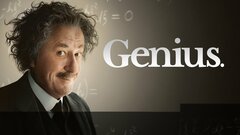 Genius
where to stream