5 Important Details You Might've Missed in the 'Westworld' Season 2 Premiere
[SPOILER WARNING: Do not read if you haven't watched the Season 2 premiere of Westworld.]
The robots are in control and they're taking no prisoners in the Season 2 premiere of Westworld.
The park is in complete chaos – Bernard (Jeffrey Wright) is malfunctioning, Maeve (Thandie Newton) is on a deadly mission, Dolores (Evan Rachel Wood) is finding herself (and apparently that means murdering a lot of people), and The Man in Black (Ed Harris) is living out his most sinister dream.
See Also
If the first season of the hit sci-fi western was defined by control, so far, Season 2 is defined by chaos.
The season premiere answered some questions but mostly opened a whole other can of worms.
Here are some important details you might have missed while watching the sci-fi drama:
5. The Opening Credits Changed

Yes, the eerie piano will still sends shivers down your spine but the Season 2 rendition hints at a new future.
There's a different grassland animal being created (and breaking through glass) from the robotics machines, a mother and child are being formed, and a black cowboy hat is falling through space. Foreshadowing at its finest.
4. The Park's Location
Karl Strand (Gustaf Skarsgård), a new character and Delos' COO, arrives in the park two weeks after the massacre to try and wrangle the off-narrative and violent hosts. While on the beach, he speaks to an unidentified character from the Chinese military who apparently wants control of the operation.
"Escort him off my f—ing island," Karl says.
So the Delos parks located on an island? Possibly somewhere in the South China Sea which would give the country jurisdiction? Time will tell.
3. The Tiger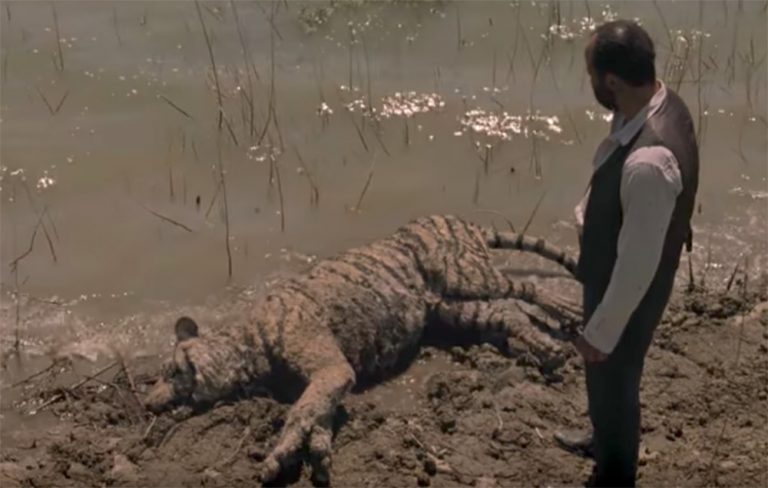 A Bengal tiger washes up in the Wild West park. Head of Security Ashley Stubbs (Luke Hemsworth) explains it's from Park 6 (maybe the speculated RajWorld which Reddit users located on the Delos website). which means all the Delos worlds are off their loops and different characters are now infiltrating other parks.
3. Stealing DNA
Delos is stealing the park's guests' DNA. When Charlotte (Tessa Thompson) and Bernard are in the bunker, a drone host is seen taking a guest's DNA off a body of a disabled host and logging into it their computer system.
Bernard asks Charlotte if this is really happening and she avoids the conversation, so yes, it's really happening, which begs the bigger question: What is Delos using it for?
1. The Floating Body
The recovery team finds a cluster of dead hosts floating in a lake. One body is zeroed in on and it is none other than Dolores' lover and cowboy companion Teddy (James Marsden). Meanwhile, Bernard says he "killed them all" but has no memory of the event.
Westworld, Sundays, 9/8c, HBO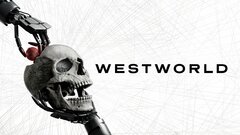 Powered by