'Smallville' Actress Allison Mack Arrested in Alleged Sex Cult Case
Allison Mack, the actress best known for her role on The CW's Smallville, has reportedly been arrested in connection with alleged sex cult NXIVM (pronounced Nexium), led by Keith Raniere.
Mack will appear in Brooklyn federal court on Friday.
She's supposedly Raniere's second in command and was last spotted at a private villa in Puerto Vallarta, Mexico, chasing after the car when he was arrested by authorities.
Last month, Raniere was charged with sex trafficking and forced labor. "As alleged, Keith Raniere displayed a disgusting abuse of power in his efforts to denigrate and manipulate women he considered his sex slaves," FBI official William Sweeney revealed in a statement.
"He allegedly participated in horrifying acts of branding and burning them, with the co-operation of other women operating within this unorthodox pyramid scheme. These serious crimes against humanity are not only shocking, but disconcerting to say the least, and we are putting an end to this torture today."
Raniere allegedly blackmailed women into becoming sex slaves and branded his initials into their skin while Mack allegedly lured them in.
Fellow Smallville actress Kristen Kreuk was once rumored to also be involved but released a statement denying any participation or knowledge about the abuse and illegal activities.
More details to come in this developing story.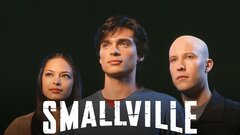 Powered by