'Smallville' Star Kristin Kreuk Once Involved in Allison Mack's Alleged Cult
Another Smallville actress, Kristin Kreuk, has now been linked to the alleged sex cult called "NXIVM," and now, she's breaking her silence about her involvement.
Kreuk reveals that she was part of the bizarre "self-help group" (pronounced "Nexium") from 2006 to 2012, along with fellow Smallville star Allison Mack (who's still active in the group). The two actresses have been accused of using their celebrity status to recruit other high-profile people.
Now, new details have come to light about the group after NXIVM founder and leader Keith Raniere, was arrested in Puerto Vallarta, Mexico over the weekend. He's been charged with sex trafficking and forced labor.
FBI official William Sweeney said after the arrest: "Keith Raniere displayed a disgusting abuse of power in his efforts to denigrate and manipulate women he considered his sex slaves."
Kreuk's role allegedly included luring women into the cult to be used as "sex slaves" for Raniere, who was referred to as "Vanguard." Other abuse complaints made against Raniere by numerous women include brainwashing, branding with his initials, and punishment for not obeying the rules of the cult.
The 35-year-old actress took to Twitter on Thursday to deny claims she was part of NXIVM's "inner circle."
Her statement reads: "When I was about 23, I took an Executive Success Programs/NXIVM 'intensive,' what I understood to be a self-help/personal growth course that helped me handle my previous shyness, which is why I continued with the program. I left about five years ago and had minimal contact with those who were still involved."
— Kristin Kreuk (@MsKristinKreuk) March 29, 2018
Kreuk emphasized that she was not part of the secretive sub-group "Dominus Obsequious Sororium (DOS)," which reportedly abused and coerced women into sex with male "masters."
"The accusations that I was in the 'inner circle' or recruited women as 'sex slaves' are blatantly false," the statement continued. "During my time, I never experienced any illegal or nefarious activity. I am horrified and disgusted by what has come out about DOS."
Kreuk goes on to praise the brave women for coming forward and she says she hopes justice is served. She made no mention of Mack in her statement, who's considered to be Raniere's second in command. Mack was present in Mexico was Raniere was arrested.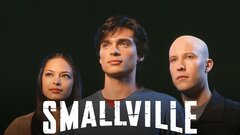 Powered by