Sutton Foster Sings, 'Mercury 13' on Netflix, CBS Celebrates an 'American Princess'
A selective critical checklist of notable Friday TV:
Sutton Foster in Concert (9/8c, PBS, check local listings at pbs.org): If you only know Sutton Foster from TV Land's Younger (or perhaps Bunheads), are you in for a treat. The two-time Tony-winning musical star (Thoroughly Modern Millie and Anything Goes) headlines a Live From Lincoln Center concert of Broadway and popular standards (including John Denver's "Sunshine on My Shoulders") from the gorgeous Appel Room overlooking New York's Columbus Circle Central Park. She's joined by Jonathan Groff (Hamilton, Glee), a superfan made good.
More music, courtesy of PBS's Great Performances, features will.i.am in a new edition of Landmarks Live in Concert: will.i.am and Friends Featuring the Black Eyed Peas (10/9c, check local listings at pbs.org), filmed at London's legendary Royal Albert Hall.
Mercury 13 (streaming on Netflix): In the unsung-hero tradition of Hidden Figures, this new documentary profiles 13 remarkable women who were secretly tested for spaceflight in 1961 during NASA's space-race frenzy. While the all-male military test pilots became celebrated as "the Mercury 7," these pioneering women aviators never got their chance. They had the right stuff, but weren't the right gender. Thankfully, times have changed.
Among other Netflix premieres: the movie Kodachrome, starring Westworld's Ed Harris and Jason Sudeikis in a drama about a dying father and his son driving cross-country, with the father's nurse (Elizabeth Olson), to deliver four rolls of old-school film to be developed in the last lab of its type.
Meghan Markle: American Princess (10/9c, CBS): Get used to this. With the royal nuptials of Suits star Meghan Markle and Britain's Prince Harry just a month away, everyone's preparing specials about this seemingly fairy-tale/show-biz romance. Gayle King of CBS This Morning hosts the hour special, profiling Markle and previewing the May 19 nuptials in St. George's Chapel at Windsor Castle.
Inside Friday TV: Don't adjust your dial. Syfy is letting Futurama's spellbinding fan favorite Hypnotoad loose on the prime-time lineup for a six-hour marathon (starting at 8/7c) of classic Futurama episodes, with trippy interruptions throughout. … BBC America spotlights Harry Styles at the BBC (9/8c) in a concert special from his debut solo album. … Anticipating the CBS News special on Meghan Markle, CBS's Hawaii Five-0 (9/8c) brings Harry Langford (Chris Vance) back into the fold to enlist 5-0 to track a runaway teenage British royal. … Spike Lee's Pass Over (streaming on Amazon Prime) is a filmed stage production of playwright Antoinette Nwandu's provocative take on Waiting for Godot, starring Elementary's Jon Michael Hill, Julian Parker, Ryan Hallahan and Blake DeLong.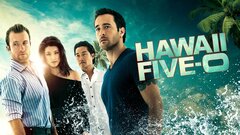 Powered by