Ian Somerhalder Returning to TV in Netflix Vampire Series 'V-Wars'
Ian Somerhalder, who played one of the hottest vampires on TV in The Vampire Diaries, is returning to the small screen in another series about the bloodthirsty creatures.
Netflix has acquired the rights of IDW graphic novel V-Wars by Jonathan Maberry, and the streaming network has ordered the adaptation straight to a 10-episode series.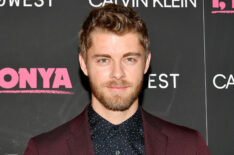 See Also
Plus, 'Whiskey Cavalier,' 'The Righteous Gemstones,' and more pilot news.
Somerhalder will play Dr. Luther Swann, whose best friend, Michael Fayne, is transformed him into a dangerous vampire. Soon, more and more people are transformed, creating a divide in society: humans versus vampires. The series follows Dr. Swann as he races to find a cure, while Michael becomes the leader of his kind.
"We could not have dreamed of a better choice than Ian Somerhalder to bring his keen understanding of this genre from his years of starring in The Vampire Diaries to lead the cast of V-Wars as Dr. Luther Swann and to be a creative force on this series, as well as to serve as a director this season. We are thrilled to partner with Netflix to bring the multifaceted world that Jonathan Maberry created to audiences worldwide," Netflix said in a press release.
1-800-MISSING creators William Laurin and Glenn Davis are set as showrunners. Brad Turner of 24 will direct and executive-produce.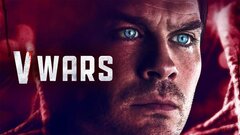 V Wars
where to stream
Powered by