Brooke Hogan Gets Candid Ahead of 'The Challenge: Champs vs. Stars' Season 3 Premiere
For Brooke Hogan, living in the public eye as the daughter of Hulk Hogan isn't always easy, especially in recent years.
The constant scrutiny and headlines regarding members of her family can be suffocating. It's why the 29-year-old tried to stay off the grid. She moved to Nashville to escape the pressure cooker that she described as her life and decompress, focusing on music.
In the last year Hogan has slowly been inching back in front of the camera including a cameo on GLOW and fronting the Amazon streaming series The Fashion Hero. The blonde bombshell is now taking her return to television a step further by competing on the third season of The Challenge: Champs vs. Stars.
She joins Drake Bell, Hennessy Carolina, Daniel Gibson, Selita Ebanks, Jozea Flores, Arian Foster, Louise Hazel, Lil Mama and Casper Smart for 10 weeks as they face off with and alongside Champs in a series of events to secure money upwards of the ultimate prize of $150,000 for their charity.
"I was all things scared," Hogan on signing up for the show.
"I don't watch TV very much, so I didn't realize the show had such a cult following and what a big deal it was. … I think that I can be a positive force in this business rather than be a part of the negativity and cattiness. I feel like my purpose on this Earth was to spread good and be a good role model.
"I thought, 'Hey, it's a challenge. It's a competition. I'm athletic. This might push me and test my boundaries, and I'm up for it. And it was for charity. I was able to compete for PETA, so it was all positive."
Hogan prepared for the physical aspect of the show but was caught off guard by the mental element. She likened it to a game of human chess. The personality was no stranger to reality TV with Hogan Knows Best and Brooke Knows Best, she emotionally triggered early on by the drama which unfolded.
"I kind of went into a little crying time, a tailspin, because I felt like I had spent all of this time putting my pieces back together and being in this calm state. I was finally getting my life together, to kind of jump back into all that scared me on a personal level. I didn't know if I was mentally braced for this.
"The reality show back in the day wasn't necessarily bad. It was that I couldn't enjoy that experience because of all the stuff my family was going through. To be so young and have to deal with all of that, I am a little sensitive to that negativity or intensity of that drama. Like panic.
"It took me a minute to adjust. I decided I was going to change how I would experience the show. I decided to stay out of the drama and make it a positive thing and make it about the charity and be kind to everybody that was on the show.
"In turn, a lot of the 'Champs' came back to me and said, 'Brooke, you kind of changed how we experience this. We had a lot of fun and take it so seriously and so heavily. It's so cutthroat for us. It was nice to be able to enjoy the show and be a little more lighthearted.' We made it fun, and it really ended up being a positive experience."
Ironically, it was trying to stay out of the fire that put Hogan almost into the flame. She became a target in some respects in the role of mediator or standing up for others.
"Everyone was teasing me about being the prom queen who was being nice to everybody and wanting world peace," Hogan said. "That was just to get underneath your skin and ruffle your feathers and bring you down to that level.
"I said, 'You know what. I'm a grown ass woman. I can handle myself. I can handle being teased. I need to be true to who I am and keep being positive and keep being kind.' It ended up working out fine for me."
In one teaser for a future episode, Hogan is in tears. She believes showing that vulnerability is human and isn't ashamed of it. She hopes it can help show others who might be going through a hard time shouldn't keep it bottled up inside.
"It's okay to cry. It's okay to be emotional. It's okay to go through these things because we are not ever completely formed or finished," Hogan said. "We are constantly changing in our entire lives and learning and growing. So, I just had to take everything with a grain of salt and say, 'You know what? I am human.'
"People like me are going to like me. People that hate me are going to hate me. I can't change that. Hopefully, the editors and people at MTV are kind to me."
"I've never felt misrepresented that often. Once in a blue moon I have been for comedy's sake maybe. Most of the time I feel like even if I cry or have a weak moment, it always comes back in a positive because being real is always going to be respected."
Hogan wants to do her part as the groundswell of women empowerment continues within entertainment. She wishes this happened back when she was 15 and releasing her first song.
"I needed this body positive, female movement because I have never been not cookie-cutter when it comes to how I look," Hogan said.
"I have always been 5-foot-10. I've always been muscular. Now people are being praised for what I was being shamed for. So, I'm glad it's finally really happening, but I could have used it about 10 years before."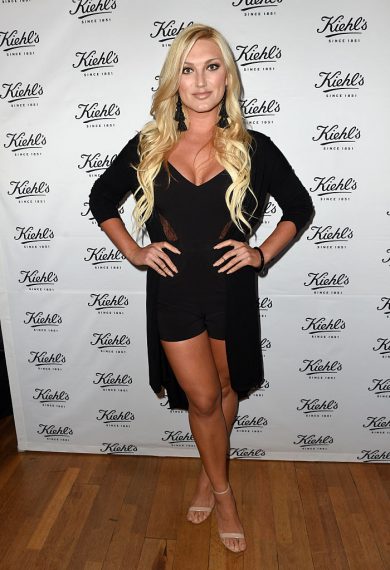 The evolution has made its way into women's wrestling, which inspired Hogan and other famous offspring from the business to begin work on a new project. In an update, she says plans for the new female league are still in the works.
"I'm actually happy to say we got an opportunity just a short amount of time ago that really was bigger than what we could have dreamed of and it's really fast tracking us," she said. "We are getting ready to launch this thing. The public will know more about it very soon."
When news broke about the project, there were rumors they were trying to recruit Ronda Rousey. Of course, the former UFC fighter ended up signing with WWE. Hogan remains a fan and admirer.
"It's so great to have someone come from a different area of combat sports help legitimize what these women are doing," she said. Because these women are tough. Wrestlers, boxers, MMA fighters, they are all equally as strong.
"I love that they are bringing in somebody from another part of combat sport that I think the public would probably be maybe 'more respected' as a sport, 'sport,' It's great to see this happening and women supporting other women. I love that."
Another thing that brings a smile to Hogan's face is seeing her iconic father making wrestling-related appearances again. WWE distanced themselves away from the "Hulkster" for his racist rant caught on tape.
Fast forward more than two years later, the Hall of Famer recently attended the red carpet along with other superstars for the Andre the Giant documentary on HBO.
"I love it because I know it makes him happy," she said.
"I love it anyway because he is so good at what he does. He really is, truly, my dad is not just a great character and a strong guy and a star. He is a special human being, a bright light.
"He is just one of those people who is just different. He is a shining light, beacon of light, spiritually and everything for me. I like seeing him happy. I know he enjoys being around the boys and talking about wrestling and being around things that are wrestling-related. So, it makes my heart happy to see him in that environment."
When it comes to WWE and pro wrestling in general, Hogan believes her dad will always have a place in the fan's hearts.
"I know that he will always have a relationship with Vince no matter what has happened publicly. They have had a friendship and business relationship for so long. I think that time heals all," Hogan said.
"That is what I keep telling him and everybody who asks. With a certain amount of time, people can't be crucified for what they've done wrong.
"It's what I always tell people. Don't judge my dad on the one thing he did wrong and not on all the things he did right. For such a long time he was such a huge role model for kids and such a positive thing. That's the one thing about this business is you get tormented for the one thing that is negative versus all the great things you have done.
"I told my dad that times heals all and slowly all those things will go down to the bottom and the cream will rise to the top. Hopefully, WWE will recognize he was the name the company was mostly built around. He was had that company on his back and the reputation and really did a lot of good for WWE. I hope they don't discount that."
Hogan's participation in Champs vs. Stars has given her the confidence to face whatever is next. She is open to the wealth of possibilities.
"The Challenge definitely got me ready to be in all kinds of reality TV," she said.
"I'll tell you what though. I would do another Champs vs. Stars. It was fun. Now that I know what I would be getting into, I would do it again."
The Challenge: Champs vs. Stars Season 3 premieres Tuesday, April 17, at 10/9c on MTV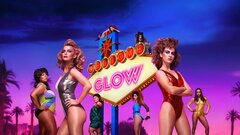 GLOW
where to stream
Powered by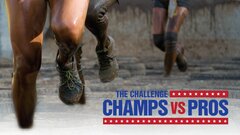 Powered by