5 Questions With Anthony Carrigan of HBO's 'Barry' and Fox's 'Gotham'
If you're already taken with Bill Hader's hitman-with-a-heart dark comedy Barry, odds are good that NoHo Hank, the title character's colleague and wannabe bestie, is a sizable reason why.
If you've yet to catch HBO's freshly-renewed, Sunday-night laugher, then Anthony Carrigan's Chechen mobster cum gleeful California boy tops a long list of why you should.
"I really enjoyed playing up this aspect of him being very grateful and very optimistic and just really loving life," says Carrigan (whose smooth pate is abetted by the alopecia areata he has lived with since age 3) of the meme-loving scene-stealer.
"Playing Hank puts you in a good mood … because he comes from a troubled past, so Los Angeles, to him, is this second chance at life, and he doesn't take it for granted."
Surprisingly, Carrigan — who also boasts a rabid fan base as gun-toting Victor Zsasz on Fox's Gotham  — didn't take inspiration from his other humored hitman. Where then?
"I would listen to a lot of Huey Lewis and the News — that kind of very upbeat, hyper-positive stuff," he says with a laugh.
"And every morning on the drive to work I would just start listing off things that Hank [would think] was great. 'Look at that guy watering his lawn! What a beautiful lawn! How much fun is he having right now?!' And I was really drawn towards '80s action movies for some odd reason. A lot of Jean-Claude Van Damme."
Here, Carrigan takes aim at our "5 Questions."
1. If your TV only carried three networks or shows, what would you choose?
Anthony Carrigan: I'm a huge Game of Thrones fan. Silicon Valley is amazing, too. And I really like Dark on Netflix. It's a German series. I thought that was fantastic.
2. Can you share a memorable fan encounter?
I was at a convention once, hanging out and signing autographs, and I see this person pacing back and forth. I see him, like, every three minutes … very familiar, bald, in a sharp suit. I was like, "OK, it's definitely a Victor Zsasz cosplay." Well, "he" came over, and it was a girl! She was so sweet and so lovely — and so nervous. I was like, "Get over here! Come on!"
3. Have you ever been starstruck yourself?
I get starstruck all the time! I have to get better about that. Let me think. Sam Rockwell! I didn't even meet him, but I was in the same restaurant as him, and my heart started pounding. Totally fanboying, essentially.
4. What did 5-year-old Anthony want to be when he grew up?
I seem to remember 5-year-old Anthony wanting to be a pilot. And then a soccer player. And then an architect. So, I think it's very fitting that I can play many of them as an actor, without actually having to go to school for them. It's kinda a big win!
5. On your Twitter feed, you describe yourself as an "alliterationist." Tongue-in-cheek, I know, but can you use that talent to describe either Hank or the show?
I'll call you back in a half-hour. [Laughs] OK. I really wish I had one more "G" word. Grateful. Genuine. I think Hank's gorgeous …
… guy with guns?
Grateful, gorgeous guy with guns! Look at you!
Barry, Sundays, 10:30/9:30c, HBO
Gotham, Thursdays, 8/7c, Fox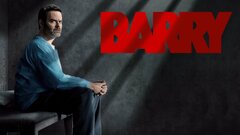 Barry
where to stream
Powered by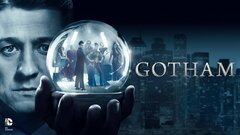 Gotham
where to stream
Powered by