Sara Gilbert Praises 'Roseanne' Daughter Emma Kenney for Seeking Help
Just weeks into the Roseanne revival, new cast member Emma Kenney announced that she would be taking a break to seek treatment for personal "battles" and "illegal" behavior. Now, her TV mother, Sara Gilbert, who plays Darlene on the hit ABC series, is speaking out about Kenney's decision.
Though the actress plays Harris on the reboot, she's best-known for her long-running role as Debbie Gallagher on Showtime's Shameless. Kenney took to social media this week to notify fans of her imminent hiatus.
She later spoke with E! News about her decision to seek treatment for "doing things I should not be doing because it was illegal and I'm not 21."
On Gilbert's CBS morning show The Talk, she applauded her on-screen daughter for being smart enough to recognize her problems, and expressed admiration for the teen's choice. Gilbert also explained that Kenney has the full support of her Roseanne family, who love her very much.
"I just first want to say, Emma, I'm so proud of you," Gilbert began. "I know that the whole cast and crew is so proud of you."
She also recognized Kenney's maturity for making such a tough decision, noting "It takes a lot of courage to — we all have demons — it takes a lot of courage to face them — particularly at 18. I envy you."
"If I could go back to being 18 and start doing things to better myself at the pace you're doing, I would be at a better person today," she continued.
"I commend you, I love you, and I know you will come out the other side," she said candidly. "Thank you for speaking up and being an example for other people."
See the full discussion about Kenney on The Talk in the clip below.
Besides Gilbert, no other co-stars from Roseanne or Shameless have commented on Kenney's announcement this week. She's due to start filming Season 9 of Shameless this May.
Roseanne, Tuesdays, 8/7c, ABC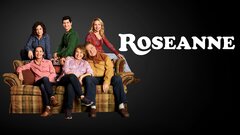 Powered by