'Bosch' Season 4, 'Lost in Space' Reboot, 'Rellik,' Wyatt Cenac on HBO Late Night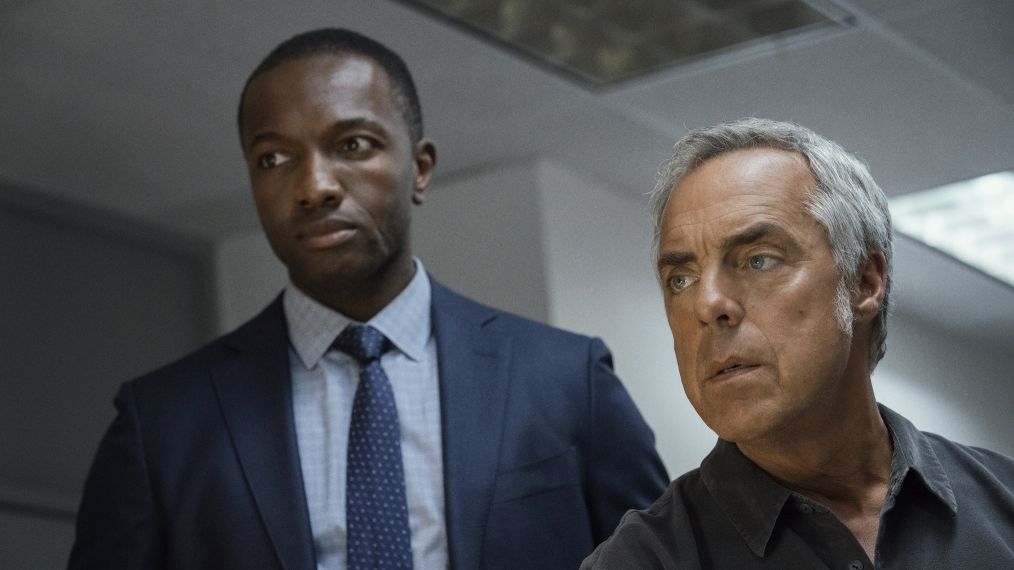 A selective critical checklist of notable Friday TV:
Bosch (streaming on Amazon Prime): Though he has long been one of LAPD's finest, Detective Harry Bosch (Titus Welliver) can't catch a break. As the moody California-noir procedural returns for a fourth season, with much of the plot drawn from Michael Connelly's Angels Flight, Bosch is put in charge of a task force investigating the murder in a funicular cable car of an African-American civil-rights lawyer who was in the process of suing the police department. This politically dicey assignment is further complicated when his personal life goes off the rails. Welliver conveys Harry's tough and unexpectedly tender sides with equal authority, and his supporting cast (including Amy Aquino, Jamie Hector and Lance Reddick) is among TV's best.
Lost in Space (streaming on Netflix): Danger Will Robinson—and fans of the cheerfully cheesy 1960s sci-fi relic. This plodding reboot may not be as dreadful a turkey as the film version of 20 years ago, but it lacks wonder and, more critically, fun as it attempts to be Lost in space. The Robinson family (led by Toby Stephens and Molly Parker) spend nearly the entire first season crash-landed on a remote island—sorry, planet—where Spielberg envy is in overdrive. Parker Posey is the devious Dr. Smith, a bundle of neuroses that some might find amusing. And the Robot? A cross between a Terminator and a headlight that's basically a mechanical puppet for whoever's in control. The season ends where the series should have begun, reminding us that while space may be infinite, our time isn't.
Among Netflix's other Friday releases: Chef's Table: Pastry, which refocuses the foodie franchise onto the lives and scrumptious creations of internationally acclaimed pastry chefs; and the movie Come Sunday, starring Oscar nominee Chiwetel Ejiofor in an inspired performance as real-life Oklahoma pastor Carlton Pearson, who risks the wrath of religious leaders when he openly questions the existence of Hell and is branded a heretic.
Rellik (10/9c, Cinemax): The intriguing, but ultimately suffocating, gimmick in this six-part British mystery from Harry and Jack Williams (The Missing) is that it tells its story in reverse chronology, a theme that includes its title (Killer spelled backwards). "If we could go back far enough, we could understand why people do what they do," muses detective Gabriel Markham (Game of Thrones' Richard Dormer), who is both hunter and victim of a serial killer who uses disfiguring acid as a tool. Hideously scarred in an attack, Markham is a classically tormented noir hero. But it's the storytelling that's really tortured here. It begins with the takedown of an accused murder, whose guilt is in doubt as we retrace clues, rewinding several times per episode—"13 hours, 15 minutes earlier" is a typical transition—in a device that's more dislocating and confusing than it is illuminating. With a whodunit that becomes a when-is-it, Rellik ends up just another ydoolb ssem.
Wyatt Cenac's Problem Areas (11:30/10:30, HBO): Another alum of The Daily Show gets his own topical late-night spotlight in a weekly half-hour format that's more laid-back in tone than most—no studio audience—but no less impassioned as Cenac delivers journalistic rants, starting with inequities in space travel and exploration, with Elon Musk described as a "billionare space plunderer." In a subject that will occupy much of the 10-episode season, he explores policing in a field piece from Minnesota.
Inside Friday TV: PBS inaugurates a new program into its Friday public-affairs lineup, with In Principle (8:30/7:30c, check local listings at pbs.org), hosted by Washington Post columnist Michael Gerson and former MSNBC commentator Amy Holmes, with an aim to discuss today's headlines within a framework of history, faith and culture. … Michelle Borth returns to CBS's Hawaii Five-0 (9/8c) as Catherine Rollins, recruiting McGarrett (Alex O'Loughlin) and Jerry (Jorge Garcia) to find a hidden uranium deposit. … BBC America's cheeky free-for-all talk show The Graham Norton Show (10/9c) is back for a 23rd season, with guests including John Krasinski and Emily Blunt from the new box-office smash A Quiet Place.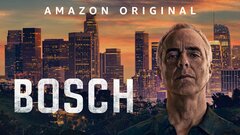 Bosch
where to stream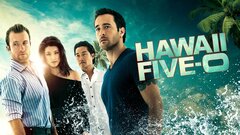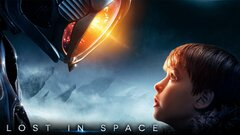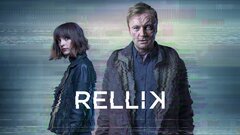 Rellik
where to stream