WGN America's 'Law & Order' Marathon: See Jennifer Garner & Ellen Pompeo Before They Were Famous
Back in the day, it was a known fact among aspiring actors that a role on Law & Order—no matter how small—could help your career. So it's unsurprising that a look back on the crime series will reveal a number of now-famous faces.
Honoring this wealth of talent that found its way on Law & Order, WGN America will air a "Before They Were Famous" marathon beginning Friday, April 13. Among the A-listers featured are the likes of Jennifer Garner (Alias), Grey's Anatomy stars Ellen Pompeo and Chandra Wilson; Oscar-winners Allison Janney (Mom, The West Wing) and J.K. Simmons (Counterpart); Ryan Murphy favorite Sarah Paulson, and many more.
The marathon will include 14 episodes on back-to-back Fridays, beginning in the morning at 9/8c. Law & Order ran for 20 seasons from 1990-2010 on NBC.
Other stars included in the marathon's lineup are Samuel L. Jackson, Julianna Margulies (The Good Wife),  Claire Danes (Homeland), Vera Farmiga (Bates Motel) and Camryn Manheim (Living Biblically).
Catch the exclusive promo below, and set your DVR for what's sure to be a satisfying binge session.
Law & Order, "Before They Were Famous" Marathon, Begins Friday, April 13, 9am/8am c, WGN America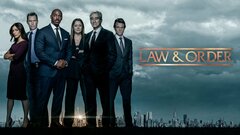 Powered by