'New Girl' Final Season, Grammy Salutes Elton John, Behind the Scenes of 'Fixer Upper,' 'Frontline' on Trump
A selective critical checklist of notable Tuesday TV:
New Girl (9:30/8:30c, Fox): The newness faded long ago, but that adorkable Jess (Zooey Deschanel) has still got it, as the zany comedy returns for a shortened seventh and final season. Time flies when you're making googly eyes at each other, and while three years have passed between seasons, Jess and Nick (Jake Johnson) thankfully are still a couple, returning home to attend a birthday party for the daughter of Schmidt (Max Greenfield) and Cece (Hannah Simone). Complications ensue when Russell (Dermot Mulroney), Jess's "fancy man" ex, shows up at the party, thwarting Nick's plans for a grand romantic gesture. And in the best sign that New Girl hasn't grown too old to be silly, much sport is made of Schmidt's ridiculous new mustache.
Elton John: I'm Still Standing—A Grammy Salute (9/8c, CBS): Filmed a few days after the Grammys in January at Madison Square Garden's theater, this eclectic all-star concert salutes the pop icon with new takes on his timeless hits. Lady Gaga, Miley Cyrus, Ed Sheeran, John Legend, Miranda Lambert, Sam Smith, SZA & Shawn Mendes are among the headliners interpreting his songbook. Not to be outdone, Sir Elton performs a medley of his own hits at the piano.
Fixer Upper: Behind the Design (8/7c, HGTV): The signature series may be history, but Chip and Joanna Gaines aren't finished yet. A new spinoff, airing after replays of the original series, goes behind the scenes of previous Fixer Upper remodels, in some cases featuring footage of rooms not included in the original episodes. The opener provides new info on a bungalow makeover from last November.
Trump's Takeover (10/9c, PBS, check local listings at pbs.org): One of TV's best political documentarians, Michael Kirk (The Divided States of America, Putin's Revenge), returns to the esteemed Frontline with a study of President Trump's first year in office and his often contentious, Twitter-driven battle for control of the Republican party. The program includes interviews with GOP insiders and lawmakers about the president's controversial governing style its impact on Washington.
Inside Tuesday TV: Discovery's Deadliest Catch (9/8c) takes to the Bering Sea for a two-hour 14th season premiere, with captain Josh Harris returning after a year off to the Cornelia Marie. Preceded at 8/7c by a live special marking the show's 200th episode. … If you're seeking a legal alternative to ABC's For the People, BET offers the gritty In Contempt (10/9c), set in a New York City legal aid office, starring Erica Ash (Survivor's Remorse) as an outspoken public defender. … His prison-ready "dessert loaf" may be to die for, but Tray (Tracy Morgan) still can't find work as a gourmet chef on TBS's The Last O.G. (10:30/9:30c). Luckily, he's a natural at charming the customers in a high-end coffee emporium—unluckily, owned by Wavy (Malik Yoba), the former drug dealer who Tray went to prison for. "I'm glad my incarceration was a teachable moment for you," Tray quips upon getting his second chance.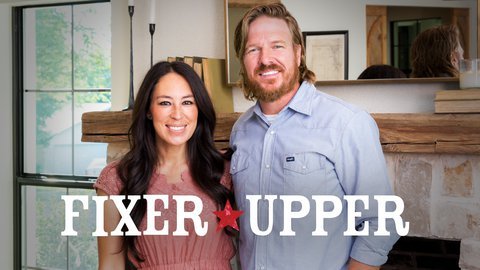 Powered by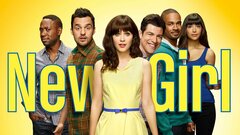 Powered by