'Star Trek: Discovery' Casts Anson Mount as Captain Christopher Pike in Season 2
Star Trek: Discovery's has found its newest crew member in Anson Mount, who is set to portray one of the franchise's memorable characters.
The actor has been cast as Captain Christopher Pike in CBS All Access' Star Trek prequel series for Season 2. Mount was last seen in AMC's series Hell on Wheels (2011-2016) as Cullen Bohannon, and most recently, in ABC's Inhumans as Black Bolt.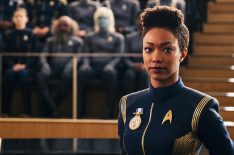 See Also
EP and co-creator Alex Kurtzman reveals new details.
The role of Captain Pike was portrayed by Jeffrey Hunter and Sean Kenney in the original 1966 series. The J.J. Abrams-directed films Star Trek (2009) and Star Trek Into Darkness (2013) featured The Resident's Bruce Greenwood in the role.
Best known as the predecessor of beloved Captain James T. Kirk, Christopher Pike heads up the U.S.S. Enterprise as captain.
The addition of this character has been a long time coming—he was first mentioned in the Season 1 finale. And according to Deadline, production on Season 2 is set to start at the end of April.
See Also
Digital download of the soundtrack will be available in December, with a CD and vinyl album coming early next year.
Outside of this casting announcement and the production date, little has be revealed about Season 2, so hopefully this is a sign of more to come!
Star Trek, Season 2, Coming 2018, CBS All Access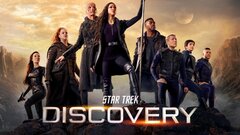 Powered by