'Roseanne' Revival Breaks Another Record as Premiere Views Total 25 Million
After last week, we knew the Roseanne revival was a bonafide hit, but who knew it was possible forits ratings to still be growing?!
The Nielsen live and three day playback ratings for the show's triumphant premiere have now earned Roseanne 25 million viewers—and that's excluding those who watched Sunday's rerun. This comes just days after ABC renewed the beloved comedy for a second season.
See Also
The revival earned a record 18.1 million viewers in its first episode.
Initially, ratings for the show were projected at about a little over 18 million after the first episode. This new number accounts for playback of the episode through DVR or On Demand services, which means just under 7 million more viewers watched the premiere in the days following. This number topples How to Get Away With Murder's series premiere playback ratings from September 2014, which totaled 6 million.
After receiving a congratulatory phone call from President Trump, Roseanne Barr expressed her gratitude to fans for their continued support. The success of the premiere has even stirred up conversation about reviving other conservative-leaning sitcoms, such as Tim Allen's Last Man Standing, which aired on the same network from 2011-2017.
just got new figures! show did even better when they counted DVR's! Higher than originally thought-thank you, America! enjoy the jokes and laugh alot!!

— Roseanne Barr (@therealroseanne) March 30, 2018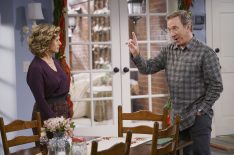 See Also
Tim Allen's show conveyed conservative views similar to those seen on 'Roseanne.'
Despite decent ratings for its old time slot, the likelihood of Last Man Standing returning is slim as of now, but according to a report from Entertainment Weekly, there were talks about bringing Allen's other hit Home Improvement back. Of course that is until a conflict over money arose, plus Allen hasn't been shy about his distaste for the network after Last Man Standing was cancelled.
Frasier was another series mentioned as having potential for a reboot, but following the death of John Mahoney who played Frasier (Kelsey Grammer) and Niles' (David Hyde Pierce) TV dad, those conversations have been put on hold.
See Also
Even before the premiere, fans were divided on the subject.
It will be interesting to see if Roseanne's ratings spark anymore reboot or revival announcements, but until then, fans and critics will be keeping a close eye on the comedy as it attempts to retain that high viewership into the season.
Roseanne, Tuesdays, 8/7c, ABC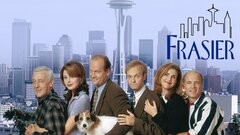 Frasier
where to stream