How Did the Premiere of the 'Roseanne' Revival Handle the Trump Topic? (POLL)
The moment that Roseanne Barr revealed her character in the ABC reboot of Roseanne would reflect her political views as a Trump supporter, controversy swirled. The comedienne has never been a stranger to "stirring the pot," and, understandably, fans were divided before the March 27 premiere even aired.
In the episode "Twenty Years to Life," Roseanne and the rest of the Conners continued to tackle weighty issues, such as the cost of prescription drugs, debt, and joblessness. But it was the revelation that Roseanne and beloved Aunt Jackie (Laurie Metcalf) hadn't spoken in a year due to their political differences that shocked viewers.
The sisters, who are at opposite ends of the spectrum, were brought together once again when Darlene (Sara Gilbert) needed a ride and recruited Jackie for the job rather than new Uber driver, Roseanne. Of course, the flames of their feud weren't dulled when Jackie arrived at the door wearing a pink pussy hat and shirt reading "nasty woman."
The amazing #LaurieMetcalf is back as Jackie. Nothing could possibly go wrong! #Roseanne pic.twitter.com/xI8UPvW1VD

— Roseanne on ABC (@RoseanneOnABC) March 28, 2018
"What's up deplorable?" Jackie greeted her sister.
All of the topics viewers have seen in the news and on social media came into play in Roseanne and Jackie's political debate. The estranged sisters immediately went at it, holding nothing back—from fake news to #MAGA to health care to lying politicians. Oh, and of course, those Hillary pantsuits, taking a knee, and Russia.
Ultimately, the sisters made up, although they still don't agree when it comes to politics. When Jackie offered an olive branch by saying sorry, Roseanne's response was, "I forgive you." Definitely not the response that Jackie was hoping for, but she admitted, "I know how hard that was for you," as she went in for a hug.
Now that the episode has finally revealed the tone in which Roseanne will go, it's safe to say there's no one-sided approach to the topic. Of course, fans still have plenty of opinions on the matter. See what they had to say below:
I was sooo excited for Roseanne but since shes a trump supporter i wont watch it

— Jas (@jassrenn) March 28, 2018
I am not a trump fan in anyway, BUT i loveddd watching Roseanne last night. I used to love it when I was younger, and loved it again. Not letting who she supports politically stop me from watching.

— Ashley (@ashleydrapkin) March 28, 2018
Thank you @therealroseanne for having the courage to put a Trump voter on TV!#Roseanne #BoycottRoseanne #MAGA

— Jessica Marie Fisher (@MissionHillsMom) March 28, 2018
#Roseanne was fantastic last night. If you avoid it because they talk about Trump you're doing yourself a disservice. All Americans can learn and laugh with this show.

Thank you @therealroseanne & @RoseanneOnABC for bringing this back!

— Matt Masur🎙 (@MattMasur) March 28, 2018
Roseanne being a trump supporter in the reboot is hilarious. People think too far into everything 😂 it's not that deep

— vanessa (@assenavmarie) March 28, 2018
I'm not the generation that grew up with Roseanne, but for those of you who are, why not watch the reboot? I think it's interesting to see a sitcom trying something new by having the lead support Trump. Just because you don't doesn't mean it can't be an interesting statement.

— Talbot Saucier (@tsauce4321) March 28, 2018
So what did you think about how Roseanne handled the Trump topic? Let us know in the poll below!
Roseanne, Tuesdays, 8/7c, ABC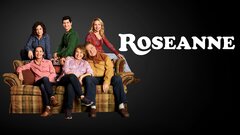 Powered by