Could 'Last Man Standing' Return After the Success of 'Roseanne'? (POLL)
It's never shocking when a poorly rated show is canceled, but it is when a popular series gets the boot, which was exactly the case for ABC's Last Man Standing.
The Tim Allen-starring series featured a family with conservative views and faith based beliefs, and aired for 6 years from 2011-2017. Despite having a strong viewership, the network cancelled the show claiming that there was just no room in the schedule for the half-hour comedy.
Yet at the time of the cancellation, many believed the show was tabled because of Allen's Republican affiliations. The actor has openly stated his stance in politics as a republican similarly to ABC's comedy darling and "domestic goddess" Roseanne Barr.
Sure, Roseanne's hype stemmed from the original series' fans, but by making her character a Trump supporter like herself, Barr has opened an interesting door. Are her political inclinations proof that ABC wouldn't cancel a show based on being conservative, or is it the nostalgia factor that's allowing them to turn a blind eye in comparison to Last Man Standing?
Or are Roseanne's ratings proof that conservative demographics will pull in the numbers if shows align with their beliefs? The highest-rated cities that viewed Roseanne's premiere this March are located in middle America, the so-called "Red States."
See Also
Even before the premiere, fans were divided on the subject.
So what could Roseanne's success mean for Last Man Standing? WGN just announced that they're picking up the series to air in reruns beginning on April 30. While we don't see ABC bringing Allen's show back anytime soon, it doesn't mean that it's over for the comedy which ended last year. Knowing the way shows are brought back so often, it wouldn't be surprising to hear that Last Man Standing could return.
What do you think: Should Last Man Standing return? Let us know in the poll below.
Roseanne, Tuesdays, 8/7c, ABC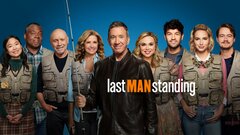 Powered by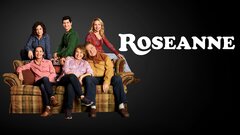 Powered by