'One Life to Live' Alum Kamar de los Reyes Teases His Guest Role on 'MacGyver'
Looks like Kamar de los Reyes is returning to his cop roots!
Fans of the dearly-departed One Life to Live may remember the actor best as Antonio Vega, the former gang member turned eventual chief of detectives. Since leaving the ABC soap in 2009, the actor has guest-starred in a number of series, from The Mentalist to Sleepy Hollow. And now, he's putting his police hat back on for a guest-starring role on the April 20 episode of MacGyver.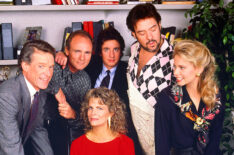 See Also
What's old continues to be new.
The episode of the CBS drama, titled "Wind + Water," sees MacGyver travel to Puerto Rico to help a friend rebuild his home damaged by Hurricane Maria. While there, he's taken hostage by robbers in a bank, and that's when de los Reyes' Captain Delarosa steps in as first in charge of hostage standoff.
This role is especially important to the Puerto Rico native who has been hard at work—alongside brother Daniel de los Reyes of the Zac Brown Band—providing Hurricane Maria relief. The two even started non-profit DayGLOW Relief.
Below, the TV veteran spills on his new gig, his surprising connection to MacGyver star George Eads, and what this episode means for the people of PR. Plus, find out if he'll ever reprise his OLTL role!
After years of playing cop Antonio Vega on One Life to Live, does this role on MacGyver feel familiar?
Kamar de los Reyes: This role is just a little more mature than the Antonio role—certainly Antonio helped me with the buildup. But each role for me is really different and every writer has a different intention. When I finish one role, I try to leave that role behind and create something completely different.
How is Captain Delarosa different from Antonio?
Antonio was really always shooting from his sleeve and from his heart. This guy's a little more procedural and by the book—until, of course, he's called to do otherwise.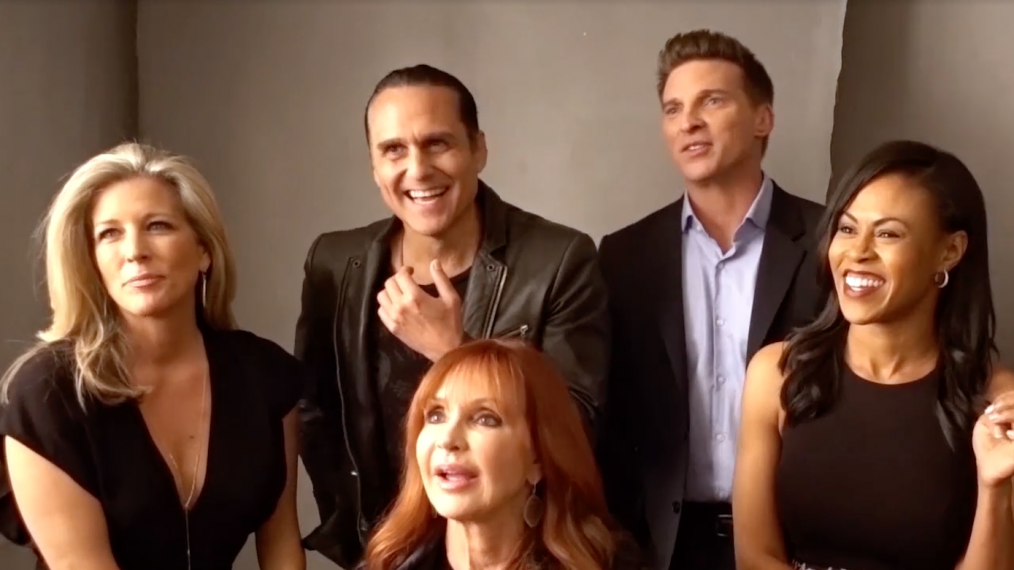 See Also
You'd think Jason killing that many people would beat all. But nope!
It sounds like your character and the team get off to a rough start. What can you tell us about that?
Well, Captain Delarosa comes in and he's in charge. They have a different perspective on what is really going on and how to handle the situation. He feels like his shoes are being stepped on and he's telling everybody to back off, that he's got this under control. But then he realizes this is way over his head and he's going to need their help.
Which cast members did you get to interact with the most?
Tristin Mays (Riley Davis) — she was fantastic and really, really sweet and accommodating. But mostly it was with George [Eads who plays Jack Dalton].
George is a TV veteran like yourself. Had you worked with him before?
You know, I hadn't. I was, of course, familiar with George because he had worked on CSI for many years and that was a show that a very dear friend of mine, Anthony Zuiker, created. He was my best friend first through eighth grade, we grew up together in Las Vegas.
Wow, what a small world! Now, this episode takes place in Puerto Rico, and I know you've been outspoken about the continued need for relief on your native island.
I was in Puerto Rico four days after Hurricane Maria. My beautiful island that's usually covered in beautiful, lush, green foliage was now barren and brown, as if an atomic bomb had gone off and everything had been laid flat. It was extremely traumatizing. I dealt with, I suppose, a version of PTSD for 10 days before I was started to come out of the rabbit hole. It was very, very difficult.
And then my brother [Daniel de los Reyes] and I put our heads together and decided that we needed to do something… We decided that the best way to help the American people of Puerto Rico would be to use our talents and one of those talents is music. With the help of Delta, we could bring up to 10 70-pound bags of relief supply per person. We would do that and we would bring musical instruments. We had some boots on the ground who would go out to verify which families and which neighborhoods needed relief supply the most, and then we hand-delivered those supplies ourselves. We finished by playing music, just trying to let them know that we care about them. Through music, we can create hope and bring a smile to their faces, so that's what we continue to keep doing.
Did you film this episode in Puerto Rico?
They did a really great job of creating a location in Atlanta to look like Puerto Rico, I was really impressed. I wish we could have gone but what they're doing is really amazing because it's going to bring attention to the situation. It's gotten better but there's still over 100,000 people without electricity, running water or communication, and that's crazy in this day and age.
Did you reach out to the MacGyver producers when you found out they were doing an episode around hurricane relief?
My manager was looking through the [season] breakdown, saw the episode, and reached out to their team. [He] let them know what I was doing as far as Puerto Rico, and they back to my team and said, 'We want to offer him the role and we want him to be part of this episode.'
It was perfect… to just be a part of this so we can continue to bring some awareness to this horrifying situation.
Any chance we'll see you on the show again?
Not that I'm aware of. I'm always hopeful when it comes to that sort of thing, obviously I didn't get killed off. But unless they come to Puerto Rico or bring me to the States, probably not.
But you certainly will see me on other CBS shows and I've got some other coals in the fire. I'm also producing a show that I'm keeping my fingers crossed on. Hopefully, you guys will be seeing that sooner than later.
See Also
The, stars of the new CBS hit, discuss living up to an iconic TV franchise and their characters' bad luck with women
I have to ask—many OLTL vets have reprised their characters on General Hospital. Do you think you'd ever return to Antonio?
No, his chapter is closed in my heart. I cut those ties in 2009—I think he came full circle and I think he's done, I'm certainly done. I had an amazing time and I will be forever grateful to One Life to Live, Antonio Vega, and, of course, my wonderful fans for the time I spent there. But yeah, I've moved on.
MacGyver, Friday, April 20, 8/7c, CBS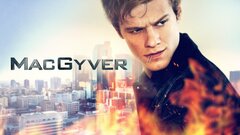 Powered by