'Supernatural' Joins the 'Scooby' Gang, a 'Mom' Relapse, Freeform's 'Siren' Song
A selective critical checklist of notable Thursday TV:
Supernatural (8/7c, The CW): Ruh-roh! In the latest enjoyably self-referential flight of fancy that has become a signature of the long-running creepshow, Dean (Jensen Ackles) and a deeply skeptical Sam (Jared Padalecki) are sucked into the animated world of Scooby Doo, and the results are delightful. Especially for super fan Dean: "How do I look?" he marvels at his cartoon self. "Two dimensional," grumbles Dean, who spars with Velma while his brother makes moves on Daphne. All while solving a bloodier-than-the-Scooby-norm haunted-house mystery. In the most inspired meta twist, the Winchesters try to shield the Scooby Gang from becoming aware of the authentic supernatural threat (as opposed to the usual bad-guys-in-masks caper) to avert an existential crisis. When Dean later admits, "That was the coolest thing that ever happened to me," that's saying something. But Zoinks! This episode's a hoot.
See Also
First look photos from the upcoming special episode, 'Scoobynatural.'
Mom (9/8c, CBS): With the return of Roseanne commanding so much attention this week, it's worth noting that the underappreciated Mom (from one of the original Roseanne series' many battle-scarred show-runners, Chuck Lorre) has been delivering terrific hard-knocks comedy for five seasons. That tradition continues when Christy (Anna Faris) endangers her relationship with Patrick (Steven Weber) because of her duty to help a relapsed Jill (Jaime Pressly) with her roller-coaster recovery. As Patrick's brother Adam (William Fichtner) tells the neglected beau—and he should know, being Bonnie's (Allison Janney) fiancé—"You can't get hung up with what's normal around here."
Guests Galore: In a casting stunt worthy of a sweeps month, CBS's The Big Bang Theory (8/7c) welcomes Microsoft tech titan Bill Gates, playing himself in a cute cameo in an otherwise off episode. Penny (Kaley Cuoco) is playing host and chaperone to the visiting celebrity, and Leonard (Johnny Galecki) is perhaps too desperate to meet his idol. … Followed by Young Sheldon (8:30/7:30c, CBS), featuring Jason Alexander as a drama teacher who takes the pint-sized genius (Iain Armitage) and unexpected tap-dancing prodigy under his wing when Sheldon temporarily abandons science after getting only an "honorable mention" at the school's Science Fair. … The stars really come out for NBC's Will & Grace (9/8c), when the title duo (Eric McCormack and Debra Messing) head to Grace's family home in Schenectady for an initially touching tribute to her late mother (RIP Debbie Reynolds) on her birthday. Robert Klein is Grace's curmudgeon dad, and Sara Rue and Mary McCormack her resentful sisters. In the wacky subplot, Alec Baldwin returns as Karen's (Megan Mullally) lover Malcolm, whose tryst sends a romantically disillusioned Jack (Sean Hayes) into a tailspin.
Siren (9/8c, Freeform): Imagine The Shape of Water without the visual poetry, the feel for genre or the captivating performances. And welcome to Siren, set in Bristol Cove, WA, "Mermaid Capitol of the World," where the local mythical legends suddenly come to life when the feral Ryn (Eline Powell) emerges from the sea after one of her fellow creatures is snatched by government scientists. Hunky Ben (Alex Roe), a wooden tree trunk of a marine biologist who's estranged from the town's first family, is drawn to Ryn's siren song, but when she gets wet, watch out.
Inside Thursday TV: Turner Classic Movies unveils a new night of Treasures from the Disney Vault, starting with 1935's The Golden Touch (8/7c), a "Silly Symphony" cartoon based on the King Midas myth, followed by the 1953 costume drama The Sword and the Rose and a personal favorite, 1962's Jules Verne-inspired adventure In Search of the Castaways (10/9c), starring the immortal Hayley Mills. … A&E doubles down on true crime with the launch of Marcia Clark Investigates The First 48 (8/7c), in which the celebrity lawyer takes a new look at notorious crimes. Followed by Grace vs. Abrams (10/9c), a legal Crossfire featuring outspoken legal analysts Nancy Grace and Dan Abrams, who spar over headline cases in front of a live audience. … Nobodies, a comedy from Melissa McCarthy and Ben Falcone about Hollywood hangers-on willing to use anyone in their hapless desire to make it in show biz, moves from TV Land to Paramount Network (10/9c) for its second season of cringe-worthy shenanigans.
See Also
Clark talks with us about her new A&E series, which she considers 'a mission, not just a show.'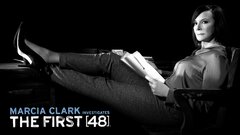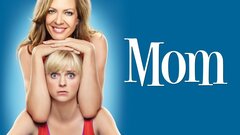 Mom
where to stream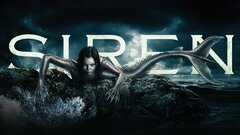 Siren
where to stream