'Hangman' Page Talks New Japan Pro Wrestling's 'Strong Style Evolved' on AXS TV
Thanks to streaming accessibility, AXS TV and positive social media awareness, New Japan Pro Wrestling continues to grow its audience. Along with their partner promotion Ring of Honor, it has become a place for fans looking for something different outside WWE.
NJPW continues its global expansion with a live special on AXS TV titled Strong Style Evolved from Long Beach, California on March 25. For Adam "Hangman" Page, it's one of the biggest nights and important matches of his career thus far as he vies for the IWGP United States championship against Jay White.
"As far as I can remember this is my second ever match with New Japan and it's a title match," the 26-year-old said.
"There is a lot on the line here. I feel like a lot of my work in ROH and in the States has given me the opportunity for this title match.
Page can feel NJPW making moves with the Mark Cuban led network to increase the company presence in the US. The hope is to build on the success of last year's G1 Special in USA, where fellow Bullet Club member Kenny Omega became the inaugural United States champ.
"I'm sure this second live show won't be the last," Page said.
"This one sold out in 10 minutes. It's a big deal. They could have run a bigger arena, and I'm sure when they come back, they will. I'm really looking forward to it. As far as being competition to WWE, I don't know how much New Japan is worried about that. I think the focus is on New Japan and what they have to offer there. This is the next move for them in their plan.
The Hangman's stock in NJPW and ROH has risen significantly while in the renegade Bullet Club. He won the ROH six-man tag titles with the Young Bucks, learning from them as well as Cody Rhodes, Young Bucks, Marty Scurll and Omega. The group's popularity reached new heights to the point their shirts are hot sellers at Hot Topic. Page believes it takes times to build a personal connection with fans and being in the elite faction has helped with that.
Bullet Club fans stood with the stars as they "Invaded" WWE Monday Night Raw by appearing outside the Staples Center in Los Angeles.
"We've done some real cowboy stuff with Raw that time and most recently with Joey Ryan's Bar Wrestling. Stuff that is a bit taboo," Page said.
"Things that you're not necessarily supposed to do. But we tell people on Being the Elite (YouTube Show). We tell them often. We told them we were going to Raw. I don't think anyone believed it, but we did it. We told them I was coming to Bar Wrestling to see Joey Ryan. When we say we are going to do something, we typically mean it."
https://twitter.com/BGDYO316/status/663440615754059777
Jumping on the Bullet Club bandwagon is Arrow's Stephen Amell. He appeared at an ROH show alongside them, showing support through social media and wearing his own branded shirt.
"I haven't actually met Stephen yet," Page said. He did that Ring of Honor event while I was in Japan. I'm excited to meet at a show or somewhere. I get tweets nearly every day from people who think we look alike. I'm not sure we aren't the same person to be honest because we've never been in the same place at the same time."
Expect the two to be in the same place in September when the Young Bucks and Rhodes host their own self-funded event called All In in Chicago. Page can see history being made.
"Matt and Nick [Jackson] and Cody are putting up their own money for something unlike anything that has been done to try to draw 10,000 people in America that is outside the WWE or Ring of Honor or New Japan event. This is three guys putting all their money, time and effort into making this work. We feel like we have something the fans want to see and to give back to them. This is it."
Despite the steps forward, there have been dissension in Bullet Club. In Page's eyes it's a way to keep things interesting with heads Rhodes and Omega on opposite sides. At Strong Style Evolved, Omega teams with Kota Ibushi (Golden Lovers) to face the Young Bucks.
"When you're at the top of your games and a group of guys on top of your game, you got a lot of ego," Page said. "They are eventually going to clash. I'm excited to see what happens. Though Kenny has never been a leader to me. I would see him every few months. We are cordial and friends.
"But Kenny doesn't contact me to see what is going on. I don't see him every week the same I do Cody. Kenny stuck his neck out for me some. But nine times out of 10 it's Cody who has stuck his neck out for me and helped me get these opportunities."
And a major one comes at Strong Style Evolved, working with another emerging talent in "Switchblade." Page invites viewers who have never seen a NJPW event to join enthusiasts for a memorable evening.
"New Japan is very old school in it's about two guys fighting to win. I think that will stand out to new fans," he said. "For those who are familiar, this is a New Japan show. It's just in America. There are a lot of good matches and a huge platform for me. I'm looking forward to making a lasting impression and hopefully I'll be leaving the first United States, United States champion."
Strong Style Evolved airs live 8/7c, March 25, AXS TV
Catch New Japan Pro Wrestling with Jim Ross and Josh Barnett on the call 8/7c Friday nights on AXS TV.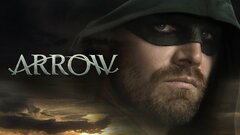 Arrow
where to stream
Powered by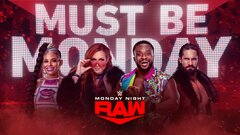 WWE Raw
where to stream
Powered by