CNBC Revives 'Deal or No Deal' With Original Host Howie Mandel
On Tuesday, CNBC greenlit new episodes of Deal or No Deal, nine years after the game show—a pop culture phenomenon on NBC from 2005-2009—and host Howie Mandel said goodbye.
The announcement also revealed that Mandel would reprise his role as emcee of the show, set to debut in CNBC's fourth quarter of 2018 in a primetime slot. The America's Got Talent host will also executive produce alongside original showrunner Scott St. John.
See Also
The 2018 event will feature a Red Nose Day-themed three-hour block of NBC programming.
Of the exciting reveal, CNBC Chairman Mark Hoffman made the below statement:
"Our primetime programs, with their focus on business and money, strive to be both entertaining and instructive," he says. " Those same elements live at the heart of Deal or No Deal, which is why we believe it to be a perfect fit. Today's announcement confirms our deep commitment to primetime, strengthening our line-up, by adding one of the most successful game shows of all time along with the popular, original host, Howie Mandel."
See Also
Ever wondered how to become a contestant on shows like Jeopardy!, well we did the research so you don't have to!
Those who never had a chance to witness the high stakes game show would be well-served to know the following details. The goal of the game is to collect the grand prize of $1 million contained in one of 26 sealed briefcases—all which hold prize amounts ranging from one penny to the aforementioned jackpot. As each case is opened, contestants are offered deals by a mysterious individual only known as "the banker."
The return of the show after nearly a decade is just as exciting for Mandel, who gushed, "Having been in this business for 40 years, I've been involved in every kind of production—live, variety, drama, film and animation. Nothing changed my life, career and perception of humanity more than one project, and that was Deal or No Deal. For me, there was only one answer to that iconic question and I am proud to have said DEAL!"
No word yet on if they'll feature models again. Meghan Markle and Chrissy Teigen both got their starts as briefcase holders on the hit game show, and they've seen gone on to make names for themselves in the industry. Who knows, maybe one of them may pop by for the revival!
Until then, fans of the show can look forward to seeing Mandel fist bump contestants, whether they make a deal or not.
Deal or No Deal, late 2018, CNBC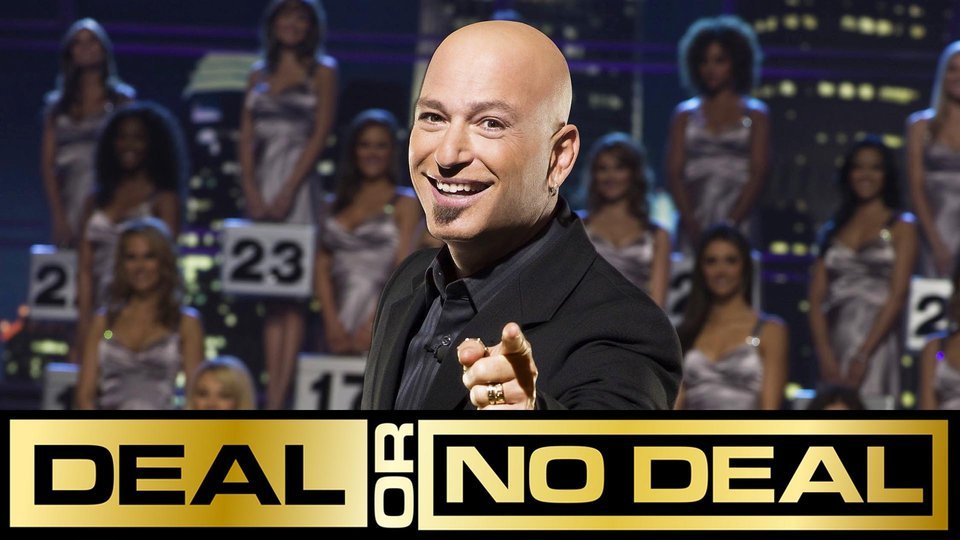 Powered by