Ryan Seacrest's Oscars Red Carpet Coverage Ratings Dropped Over 40 Percent
Ahead of Sunday's 2018 Oscars, E! was prepared for the worst when it came to Ryan Seacrest's red carpet coverage—they even put in a 30-second delay before airtime.
But it was a waiting game to see how audiences would react to the host after accusations of sexual misconduct against a former stylist resurfaced last week.
See Also
The TV personality hosted the red carpet, despite recent sexual misconduct allegations.
According to Variety, the E!'s red carpet coverage scored an average rating of 0.4 among the audience demographic of 18-49, with 1.3 million viewers. The key viewer demographic was down 43 percent from last year and 35 percent down in overall viewership. It remains to be seen whether or not this is a reflection of Seacrest's recent headlines or the fact that less people are watching the Oscars.
For some, the show has either become too political—with many media outlets bashing the Oscars on Monday morning. The ABC awards show broadcast was down 19 percent in overall viewership compared to 2017, drawing only 26.5 million viewers for its lengthy, nearly 4-hour air time.
See Also
Kimmel's opener addressed Trump, #MeToo, and more.
With causes like Time's Up and The Dreamers, the tone for the evening was different from past years—and Seacrest's current situation didn't correspond with that tone.
There's always next year in terms of ratings, though it will be interesting to see if the network will switch up their usual host for someone else in the future.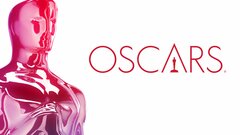 Powered by