'Striking Out': Amy Huberman on Tara & Eric and Ray's Reckoning in Series 2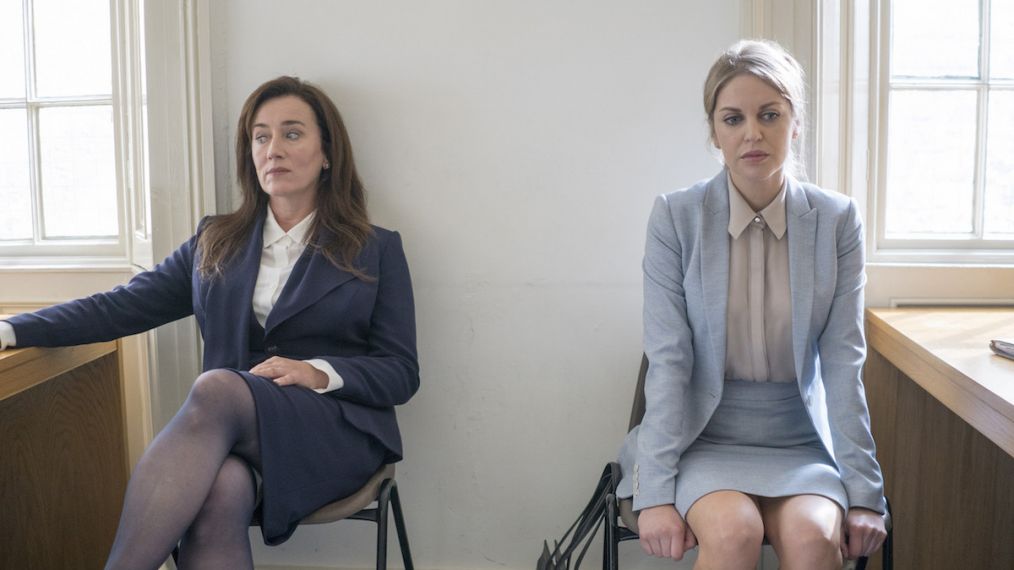 Last spring, the Brit-TV streaming service Acorn TV scored itself an international hit in Striking Out, an Irish legal drama starring Dublin-born charmer Amy Huberman.
Huberman plays Tara Rafferty, a promising attorney whose world comes crashing down when she discovers fiancé Eric (Rory Keenan)—whose powerful family firm employs her—cheating. Setting up shop in the back room of a coffee house, Tara sets about rebuilding her world, finding fresh purpose in family law cases and a colorful circle of new friends and old.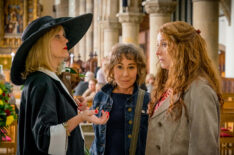 See Also
The six episode series is available on Acorn.
TV Insider caught up with Huberman ahead of Striking Out's March 16 Series 2 premiere to find out how just Tara's faring. "When series two starts off, she has definitely found her feet a little bit more," Huberman shares. "She's still dealing with her adversaries and coming up against the Dunbars quite a bit. She still has her financial woes and family things coming to light. And Eric Dunbar's still very much in her life, even though it's over.
"We've had a little bit more room to breathe, and we had a little bit more time look into all our main characters. We also welcomed a few new lead characters—Maria Doyle Kennedy [as Tara's new mentor George Cusak] and Moe Dunford [as Eric's brother Sam]—so it felt familiar, but it also felt fresh and new."
Where is Tara's head as Series 2 launches?

Amy Huberman: Even though she derailed, Tara found her feet on her own, and that independence fueled something in her that ended up meaning a lot more to her. I think she, in retrospect, looked at her life, and even though she thought that she had been happy, questioned what that happiness was. So we see her recovery, and even though she's still raw with the wounds of what happened, I think she's massively grateful.
The first person we see Tara interact with in Series 2 is Eric. Epic talent for forgiveness?

I couldn't do what Tara does [laughs]. But the legal world in Dublin is actually quite small. I've heard this from lawyers that Ireland's a small country, Dublin is a small city, and then when you're focusing on one community, that becomes smaller again. These people would bump into each other—and because we have dramatic and artistic license, that's gonna happen more in their world because it makes for better storylines.
I would literally have to lock myself away, but Tara has her game face for her legal life. It is an armor for her to keep going. So, yeah, she does see Eric a lot. And they become—I don't know if friends or even allies is the right word—but they still have a relationship. They still have this undeniable connection with each other, and this trust with each other that exceeded beyond the love they had for each other.
Not to mention the part where Dunbar Senior will not let Tara go gracefully, either.

I think that he has control issues. It's like he's punishing Tara for Eric's mistakes, the golden boy. And I don't even think it's Eric—I think it's just him. I think he's an egotist and that was how he wanted it, and it hasn't gone that way. Tara is independent and she's made this decision and she's walked away from it. Their worlds do continue to collide and I don't think Tara's relationship with Eric's dad's gonna improve, you can put it that way.
Snapping out of her privileged status quo has given Tara insight into her own family's secrets and suppressions—and she has quite different relationships with her mother and father. Will we dig deeper into those connections?

We do see a lot more of that—and it's really interesting because I don't think it's what you're going to expect as we see the progression of her relationship with both her parents. Because she's an only child, her relationship with her parents is kind of everything, and she is the focus for them. … I don't wanna give you any spoilers, but we definitely learn more about their family unit, and more about her relationships separately with each of her parents. There's a surprising turn in how she views it all—and how they view her, as well.
Early in Series 2, we see a bit of a confrontation between Senior Dunbar and Senior Rafferty. Are the Dunbar-Rafferty connections broader than their children's romance?

Yeah, I think so. There's no love lost between the two families and I think they're both trying to protect their kids, but it does bleed out into kind of a bigger picture for sure.
In the first series, we got to know Tara's quirky client Ray (Emmet Byrne) as a kind of protector, her connection to another segment of society and her unwitting teacher about the complexities of life for less privileged people. He wound up a pawn in her fallout with the Dunbars, so where are they now?

Ray is really struggling. At the end of Series One, he's in jail, so that's a serious shock for Tara and a serious worry for them going forward. She's trying to figure out how on earth this is all starting to un-spiral again. And then he has a really strong relationship with Vincent, 'cause poor Vincent's going through his own hassles. My God, we're all so troubled in Striking Out! Vincent has this huge case that he's taking. That takes over Vincent's whole world and Ray is like the fixer who does all the liaising and getting the information. Ray's indispensable for both of them.

And now Tara has a new mentor in Maria Doyle Kennedy's George Cusak!

I was so shocked when I heard that Maria was joining, because I have been a massive fan of hers as an actor, as a person, as a musician—as the full gambit. She's just a really inspirational person. She's just such a cheerleader and supporter of everyone else. I loved my time with her in our scenes together and on set together. She and Tara end up on a case that has to do with Ray. George is formidable and she's tough and she's really strong. They end up sharing an office space, so they spend a lot of time together and Tara looks at her just like, 'Wow, that woman takes no crap. I need to be a bit more like that.'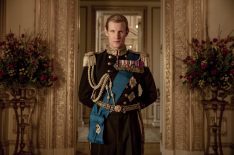 See Also
Paul Bettany dropped out due to scheduling conflicts.
Speaking of taking no crap, what's up with Tara's sleuth Meg (Fiona O'Shaughnessy) now that we know she's unapologetically double-dealing with the Dunbars?

In Series Two, we do definitely see from Meg's point of view that she has her own reasons. She feels that Tara doesn't own her and that she has her own clients—but, then again, you probably do have to pick a side or else you're just being an informant for either side.
That's what Tara's frustration is. She didn't expect it to be so intricately linked with the Dunbars again and how that encroaches people in her own world and people who she thinks are on her side and looking out for her. It reopens recent wounds and makes her distrust potential situations. But I guess that's Meg's world, isn't it? She's always finding the dirt on people. She's probably seen it all. And she just thinks that's what people do to each other. Anything for self gain—because that's the life that she's had.
Striking Out series 2 streams March 16 on Acorn TV. The four-episode Series 1 is streaming now.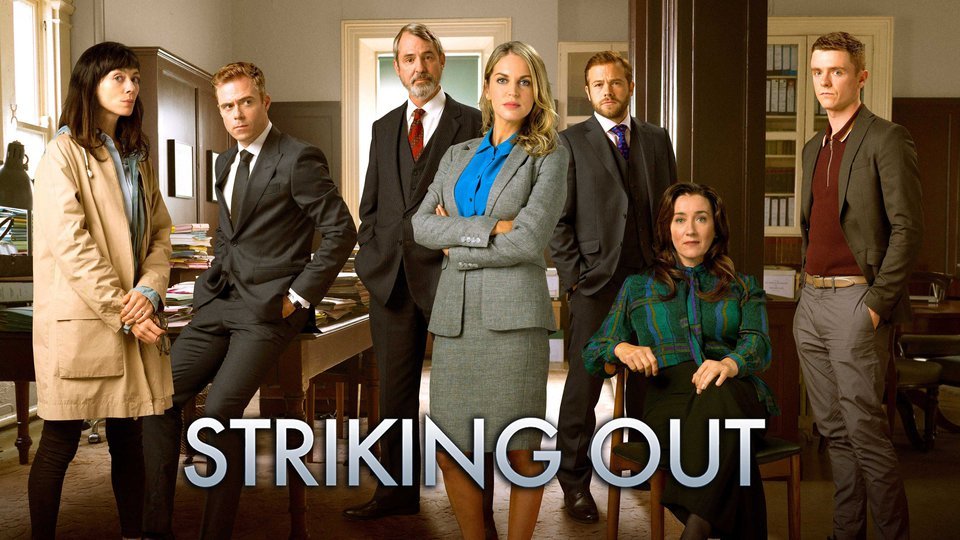 Powered by