7 Actors Who Could Play Older Prince Philip on 'The Crown'
Paul Bettany just dropped out of the running to play Prince Philip in the next installment of the The Crown on Netflix.
For Season 3, the Royal drama is jumping ahead in time to feature an older monarchy which means fan favorites Claire Foy and Matt Smith will not be returning as Queen Elizabeth and the Prince.
As TV Insider previously reported, The Night Manager's Olivia Colman has been cast in the role of Her Majesty and Harry Potter's Helena Bonham Carter will portray Princess Margaret (formerly played by Vanessa Kirby).
So as Netflix goes back to the drawing board, we came up with a list of top British actors who we'd like to see play Prince Philip. Check them out below:
1. Ralph Fiennes
Lord Voldemort as a Royal? We like it.
2. Matthew Macfadyen
Famously known for playing Mr. Darcy, Macfadyen would nail the accent.
3. Ioan Gruffudd
The Welsh actor is the right age.
4. Tobias Menzies
Menzies character was killed off during the latest season of Outlander, so he's ready to pick up another role.
5. Rupert Penry-Jones
The fair complexion? We see the resemblance.
6. Iain Glen
The Game of Thrones star will need a new job soon as well.
7. Jason Isaacs
We just want a Harry Potter reunion.
Take our poll below and let your opinion be known: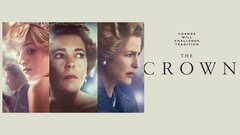 Powered by