Jaina Lee Ortiz on Her 'Grey's Anatomy' Debut and the 'Station 19' Spinoff
[Spoiler Alert: Only read on if you have watched "You Really Got a Hold on Me," the March 1 episode of Grey's Anatomy. Spoilers ahead!]
How was that for an introduction to the world of Grey's Anatomy?
Of course, the introduction of Andy Herrera (Jaina Lee Ortiz) on Thursday's episode of the long-running hospital drama was also a door into the upcoming spinoff series Station 19, which follows the action at a firehouse a few blocks away from Grey-Sloan Memorial.
See Also
The cast of the TGIT spinoff show clued us in on what to expect.
While we've known for awhile that Ben Warren (Jason George) would be the Grey's character moving over to the new series, tonight we also met Andy and got a sense of what she's all about. Of course, in true Shondaland fashion, we just needed to know more.
Luckily, TV Insider was able to talk with Ortiz (who you've seen in series like Shooter and Rosewood) about the crossover episode, how surreal it was to work with Grey's star Ellen Pompeo and, of course, more about what we'll see when Station 19 premieres March 22 on ABC.
Grey's is such a well-oiled machine. How was that first day for you in this character and in this world?

Jaina Lee Ortiz: It was so exciting and it was surreal. It actually hit me for the first time, and I started to think of the years when I used to binge-watch [the show]. And working with Ellen and Sarah Drew, I wanted to pinch myself so many times. There's a part of me that felt extra-special because I'm here as a guest on their show, but there's this extension of another show called Station 19 and it's just crazy.
Safe to say, from what we see in this episode of Grey's that Andy isn't somebody who always follows the rules.

Andy doesn't follow the rules. She's an alpha female. She likes to make her own rules. She takes a lot after her dad because she pretty much grew up in a fire station. She's independent. She likes to run things her way.
See Also
The new show will follow a group of firefighters in Seattle.
I like that you get to boss Jason George around a little bit. How fun is that?

I love it. I'm the new girl, right? We're all the new people, but Ben is the new guy. We get to punch his buttons. It's almost like the freshman in high school, to give him that tough treatment. As a firefighter you have to go through all of that to move up the ranks, so it's hilarious.
How would you define the Andy-Ben relationship once they get to Station 19?

Once everyone gets introduced to Station 19, it's more of an intimacy with all of the characters. We're all very different and unique. Obviously, we're spending 24-hour shifts together, so we're bound to clash and fall in love, and just a lot of drama ensues. I don't want to give away too much, but I will say that it's an interesting relationship. When it comes to them, it's very comical.
Tell me a little more about that great scene between Andy and Meredith. It really had a strong emotional core to it.

It's a big scene, and it's something I can connect to as a person, [and] also as a character. Andy has never been in that situation before, and I have never been in that situation before. It was intense and scary, but exciting, and I literally go on this rollercoaster of emotions.
A, the fact that I'm there on the set of Grey's Anatomy and B, my character, who's actually works three blocks away, but for the first time to go in and watch it unfold. Watch this person whose life is in our hands and it can go either way. It's exciting and scary.
So far in shooting both shows, what's been tougher: The high-impact adrenaline scenes or the quieter emotional scenes?

I mean, to sum it up Station 19 is like Grey's but with a higher impact. It's action-packed, and there are many scenes where we are out in the field and anything can happen. Medical calls and also fires. Just the combination of that alone will have people at the edge of their seats.
We're going to have the drama, we're going to have the high stakes, and the writers do such a good job in their storytelling. The audience will be falling in love with the characters and their relationships, but they're also going to be so ingrained in the emergency calls that we go on. So that combination—I feel like we will have people just on the floor.
What is Andy's love life like on Station 19?

It's very complicated. Andy knows exactly what she wants in her job and professionally. She's all about succeeding and being the best firefighter that she can be. But when it comes to her love life, she is a hot mess.
What would you say is her biggest weakness?

Ooh, that's a good question. She's pretty adventurous, but she's also a goody two-shoes in a way. Her vice is rock-climbing. She's also a beer-drinker, and she's the type of woman that could hang with the guys and not be intimidated by the ladies.
See Also
The 'Animal Kindgom' star is joining in a mysterious role.
And I think her weakness is the love that she has for her dad and the relationship she cherishes with her friend, Maya [Danielle Savre]. I feel like the people closest to her, if they're hurt or in any situation where their life is threatened? I think she immediately goes on this selfless kick of it's all about you. "I'm here for you, and I don't even matter anymore." That's her. That's her super power.
Grey's Anatomy, Thursdays, 8/7c, ABC.
Station 19 premieres Thursday, March 22, 9/8c, ABC.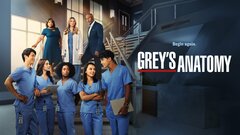 Powered by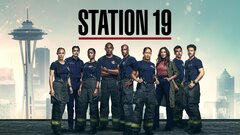 Powered by