'Living Biblically' Cast Talks Making Faith Funny, Not Making Fun of Faith (VIDEO)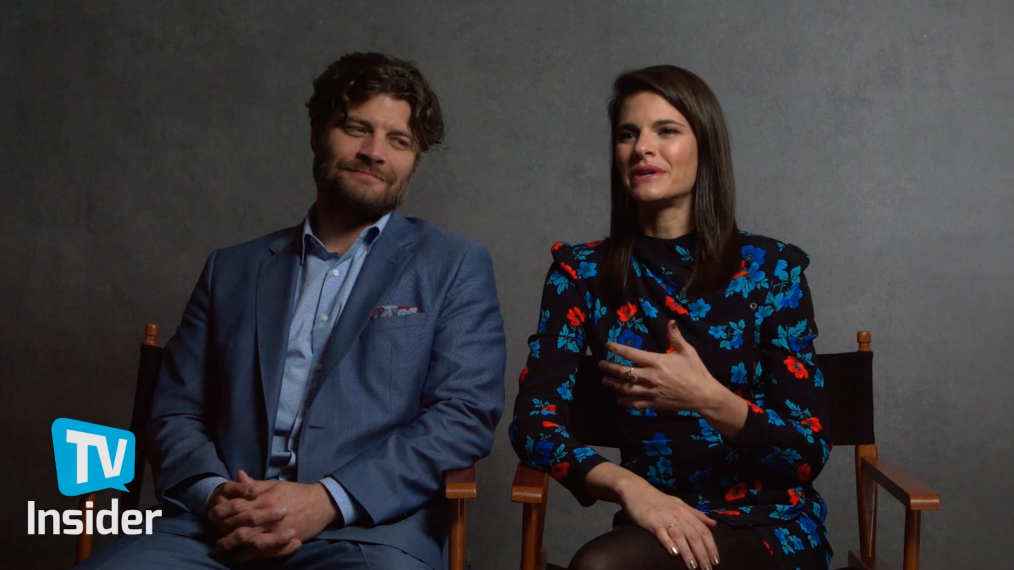 Thou shalt not pre-judge the cast and crew of Living Biblically, for they shall inherit the mirth.
In CBS's new comedy—based on A.J. Jacobs' 2007 bestselling memoir, The Year of Living Biblically: One Man's Humble Quest to Follow the Bible as Literally as Possible—Jay R. Ferguson (The Real O'Neals) stars as Chip Curry, a film critic who could probably use a spiritual tune-up (you know journalists, yikes!).
He's reminded eve more of his less-than-righteous ways when a friend passes away unexpectedly, which inspires him to try to follow the rules of the Good Book for a full 365. Like a super-Lent. Yes, that could be problematic, given that there are a lot of "dost" and "don'ts" in the Bible, but like Kevin (Probably) Saves the World, the show is more about tolerance and taking care of your fellow man than making fun of anyone.
We recently sat down with Ferguson, his costars and executive producers (including Big Bang Theory's Johnny Galecki), who assured us that they have set out to show that the Golden Rule applies pretty much to everyone, regardless of their beliefs—or lack thereof. That, and to have some laughs at Chip's ability to get "doing the right thing" so very wrong. Check out our chat below.
Living Biblically, Series Premiere, Monday, Feb. 26, 9:30/8:30c, CBS