2022 Winter Olympics: Lindsay Czarniak Expects Surprises in Opening Ceremony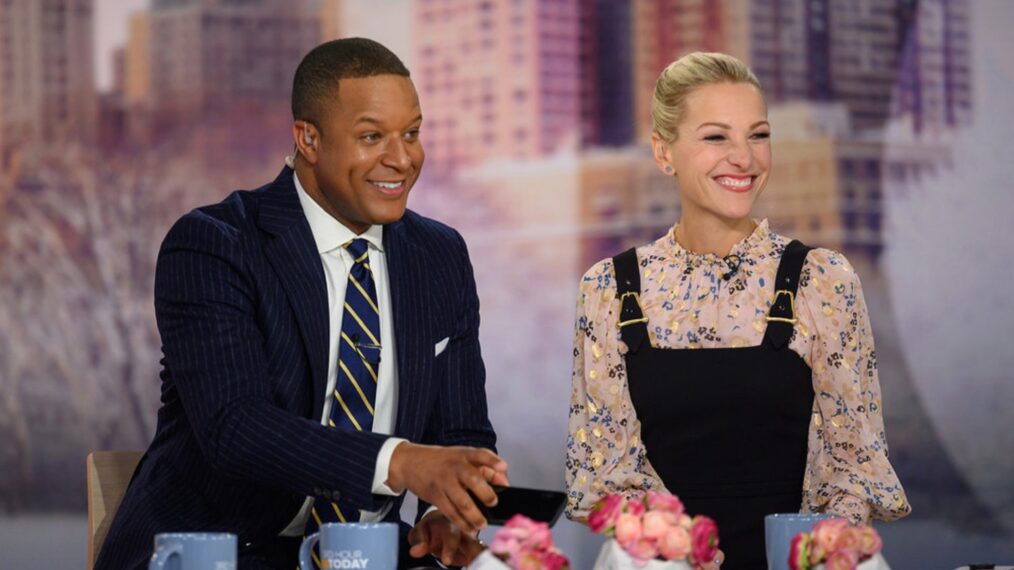 Beijing and the Olympics elicit vivid memories for sports broadcaster Lindsay Czarniak. She worked the 2008 Summer Games, largely covering gymnastics. It was a thrill to cross paths with the likes of Nadia Comăneci while exploring the culture of the host city. Her dad Chet was also there reporting for USA Today, which presented a unique bonding experience. The two were part of a group that was able to take time out to visit the Great Wall of China. 
This time around, Czarniak is part of the coverage from afar in the studio. She'll be part of the USA Network team, hosting pregame coverage and bringing in analysts to help tell the stories of the events. With the Opening Ceremony and final preparations underway, we connected with Czarniak to give us an idea of what to expect from the "Bird's Nest."
What kind of vibe have you been getting as we approach the Opening Ceremony?
Lindsay Czarniak: For everyone who I talked to, this is a lifetime goal coming to realization. From the athletes' perspective, they are so laser-focused on that. There are a lot of unknowns compared to the last time we were in Beijing because of everything going on in the world. I think people are largely focused on, "Let's get these Games done. Let's give it the respect and pomp and circumstance that any Olympics has." I think we are at a time right now where there is no doubt in my mind NBC as a broadcasting entity is going to do what it always does. Put the grandest show on display because this is about honoring the Olympians and the sports and the countries of the world. It's all about connecting. The vibe is going to pay homage to that. The rest is unknown. 
A lot of the elements of this ceremony will once again be virtual. It's going to have a unique energy. What stands out to you?
The good news is this isn't the first time this type of production has been done, since we've had time to get better at doing things virtually. There is no doubt in my mind it will be a huge show and a highly impactful opening to these Games. I think there will be surprises. If anyone can find a way to pull on the heartstrings and bring people together in a unique way, NBC knows how to do that. For athletes, I think about the moments they are there in person. If you are at the ceremonies and running into athletes from other countries, a lot of them talk about how that moment is something they will never forget. It's such an important kickoff. To have that kind of experience is very important …there is so much that goes into it. I have such a high level of respect for everybody. You don't realize the amount of programming that goes into it. We've seen in Tokyo what can be accomplished. I think it will be even greater this time around. 
Is there anything you think we should look out for? Something that is different compared to your time.
For me, the thing I think what people gravitate toward and what I look for is what is going to be the unique surprise we are not expecting. That's something that will likely be present. Overall it is so special and unique to have the Olympics return to a city. Today we were rehearsing and looking at the "Birds Nest," which was symbolic of the last time these Olympics were in Beijing. It is fascinating to see the images of that city turned into a winter domain. We were watching the different tapes from the venue. It is fantastic. It is beautiful. For me, I got goosebumps when they were flashing the ski jumping because these images are grand and beautiful. It is quite remarkable the way that the city has transitioned from what we saw in the Summer Olympics to winter. 
What are you looking forward to most as these Games unfold?
There are a lot of individual storylines I'm looking forward to. I love the way the Olympics encompasses all the compelling parts of storytelling. You got the young up-and-comers. For me, in my research, the women's hockey team and defending gold. You have a great rivalry with Canada. On the flip side, you've got stories like Shaun White and his final run. I just got chills thinking about it because it reminded me of Tom Brady. I also genuinely love watching these winter sports, especially ski jumping. I had an opportunity to talk to one of the ski jumpers on Team USA. The Winter Olympics has a little bit of a daredevil edge I get glued to as a spectator. … You want this to be the unifying experience it is supposed to be, regardless of what anyone perceives as a distraction. 
The Beijing Olympics air February 2–20 on NBC, USA, and CNBC. All events will stream live on Peacock, NBCOlympics.com, and the NBC Sports app. Check local listings and NBCOlympics.com/schedule.
Opening Ceremony, Friday, Feb. 4, 6:30am /5:30c and 8/7c, NBC