Who Will Win 'Celebrity Big Brother'? 'BB' Alum Jessie Godderz Offers Finale Insight
The house continues to vacate as the inaugural season of Celebrity Big Brother approaches its live finale this Sunday.
And watching the drama unfold right up to the final eviction is Jessie Godderz, who you could say is a resident Big Brother expert. That's because Mr. Pec-Tacular was a houseguest for two seasons of the reality show competition and has made numerous appearances over the years, including a surprise cameo .
The Tainted Dreams star and pro wrestler has enjoyed watching the celebrity version of the show, believing it has all the intrigue, backstabbing and emotional turmoil that you would find on a typical summer season of Big Brother, just in a condensed format. He hopes it becomes an annual tradition. Out of everyone in the house, the 31-year-old believes he would use the same strategy that James Maslow is utilizing to win.
"James knows he's a very strong physical threat, so he's trying to lay low, not make waves, and continue to try to make secret alliances with people who have no enemies in the house, like Mark [McGrath]," Godderz said.
"And then only try to win HOH (Head of Household) and POV (Power of Veto) when he's 100-percent sure his back is against the wall, and he's the target. At this point, with only a few days left to the BB finale, that really is the secret to success. I think James is playing as strong a game as can possibly be played in his position.
"That being said, there is still a four-person alliance in the house that has yet to be broken up (Marissa Jaret Winkour, Brandi Glanville, Ross Mathews, Ariadna Gutiérrez), so anything can happen. Their alliance will be very, very tough to beat. Even tougher, Marissa and Ross are super-fans who know the game incredibly well."
Godderz believes the key to victory at this point for Maslow is to solidify a three-person alliance with Omarosa Manigault Newman and McGrath. His advice is to band together and start picking off the other side of the house one-by-one.
"The turning point of the season is coming up very quickly though," he said.
"If they lose the upcoming HOH, they can very easily get outnumbered and start falling like dominoes. Brandi, at this point, is the X factor. She was so close to moving to the other side on Monday night's episode. If she did, the whole game could have changed that night. If she suspects her alliance is going to turn on her again, then that may be enough incentive to team up with her arch-enemy James, and switch alliances! Now that would be a sight to see."
Before this ultimate game of human chess began, Godderz picked Maslow to make it to the end and take the $250,000 prize. His backups were Keisha Knight Pullman, McGrath and Winkour. However, there was another polarizing figure in the house that has surprised him the most.
"I had no idea Omarosa was such a huge Big Brother fan. She has played an extremely awesome game so far," he said.
"She's one of my picks to win it all right now. Her and again, James Maslow. James, in fact, reminds me a little bit of myself in BB10. His back is always against the wall, but when he needs to, he comes through with the difficult win. If he makes it to end, he will be very hard to beat. I'm thinking it's going to be James and Omarosa as the final two right now. If they could somehow keep winning HOH and pick off the other side of the house one-by-one."
Godderz has been impressed by the players, with most (not Metta World Peace) coming prepared.
"There are fewer floaters this season than in any past season of BB that I can recall," he said.
"BB Legend Rachel Reilly would be very proud that, so few houseguests need a life vest this season. It has made for a very, very entertaining dynamic in the house. Each week, the celebrities are truly ready to expect the unexpected, like Julie [Chen] always says. And for most of them, it's working."
Beyond watching and analyzing Big Brother, Godderz has recently finished filming a music video with Jeff Timmons of 98 Degrees for their single "The Girl is with Me," which also features Big Brother: Over the Top winner Morgan Willet.
Celebrity Big Brother finale, Sunday, Feb. 25, 8/7c, CBS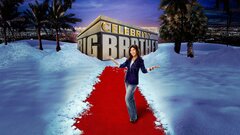 Powered by