'Celebrity Big Brother US': Omarosa's Craziest Quotes From the Show
Reality TV star and former White House aide Omarosa Manigault-Newman is stirring up drama in the Celebrity Big Brother US house.
Her first TV appearance was on now-President Donald Trump's competition show The Apprentice in 2004. Then she returned to the franchise in 2008 to compete on Celebrity Apprentice. Omarosa became a notable reality TV personality because of her over-the-top feuds with co-stars like Piers Morgan and La Toya Jackson.
Then, in a bizarre twist of events, she became an assistant to President Trump and director of communications for the office of public liaison! That is, until she was allegedly fired in December 2017.
Since entering the Big Brother house on February 7, Omarosa has said some pretty controversial things, and mics and cameras have captured them all. That candidness hasn't stopped—even after she left the house briefly to be treated for an asthma attack. In the words of fellow houseguest Mark McGrath, "It's Omarosa's world and I'm just living in it."
Read on for her most bizarre lines so far, from most recent to least:
"As bad as y'all think Trump is, you would be worried about Pence. So everyone wishing for impeachment might want to reconsider it. We would be begging for days of Trump back if Pence became president, that's all I'm saying."
"I'm exceptional in everything that I do and aspire to do."
"I was the queen of the boardroom now I'll be the queen of the Big Brother house."
"There's a lot of people that want to stab me in the back, kind of similar to the White House."
😶😶🍊 #BBCeleb #CBBUS pic.twitter.com/ztWeZfuS4e

— Global TV (@GlobalTV) February 8, 2018
"I felt like it was like a call for duty, I felt like I was serving my country, not serving him."
.@jamesmaslow and @OMAROSA get to know each other 😂 #BBCeleb #CBBUS pic.twitter.com/vsbvCz7Pgu

— Global TV (@GlobalTV) February 8, 2018
"I was haunted by tweets every single day, like what is he going to tweet next?"
"It's not my… it's not my circus, not my monkeys."
.@Omarosa opens up to @helloross about her time in the White House on tonight's Celebrity Big Brother. In the meantime, don't miss a minute of the action on the #BBLF: https://t.co/H9nnS6VGdW pic.twitter.com/8x6dFBZxD2

— Big Brother (@CBSBigBrother) February 8, 2018
"All of the people around him attacked me. It was like, 'Keep her away, don't give her access, don't let her talk to him."
This year host Julie Chen revealed the winner will receive a $250,000 cash prize. There's no word yet on whether or not the money will be going to charity.
Celebrity Big Brother, Wed., Thurs., Fri., & Sun., 8/7c, CBS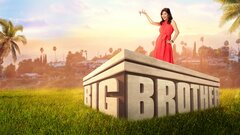 Powered by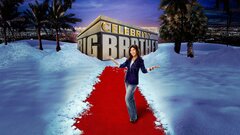 Powered by