'Crazy Ex-Girlfriend' Finale, 'Mozart' Goes to Japan, Winter Olympics
A selective critical checklist of notable Friday TV:
Crazy Ex-Girlfriend (8/7c, The CW): Confession, we've heard, is good for the soul–but as the terrific third season of this fabulously unconventional musical comedy comes to a close, Rebecca (Rachel Bloom) may learn that atoning for her many bizarre misdeeds could carry serious consequences. On a happier note, the arrival of Darryl's (Pete Gardner) new babe is anticipated by a hysterical "Miracle of Birth" production number that freaks surrogate Heather (Vella Lovell) way out. The mix of hilarity and raw emotion is a Crazy hallmark, and it's a rare show that can amuse and devastate within the same hour.
Mozart in the Jungle (streaming on Amazon Prime) Amazon's delightful comedy about a New York orchestra and its mercurial conductor blossoms into full-fledged rom-com in its fourth season, as the relationship between Rodrigo (Gael Garcia Bernal) and oboist Hailey (Lola Kirke) goes public. But can Hailey emerge from his shadow to become a respected conductor herself? The series travels to Japan for several glorious, pivotal episodes, and Rodrigo encounters a robotic Wall-E version of his elusive muse, Mozart (called WAM for Wolfgang Amadeus)—which is enough to make the ghost of Mozart (Crazy Ex veteran Santino Fontana) roll over like Beethoven.
Winter Olympics (8/7c, NBC): After a disappointing short program, teenage figure-skating marvel Nathan Chen continues his quest for a medal in the all-important free skate, while another Olympic star, Lindsay Vonn, could make history as Alpine Skiing's oldest female Olympic medalist at 33 as she competes (weather willing) in the super-G.
Inside Friday TV: It's awfully tempting to say that Netflix's new '90s-set high-school comedy Everything Sucks! actually sucks. But it kind of does. Imagine if Freaks and Geeks had been a lousy, poorly cast, overly broad sitcom about AV nerds and drama-club geeks. And then go watch Freaks and Geeks instead. … Also streaming: the complete second season of Hulu's Canadian mystery import Cardinal, starring Billy Campbell and Karine Vanasse in an adaptation of novelist Giles Blunt's Blackfly Season. … Amazon Prime's The Grand Tour closes its season with the team tackling the world hunger issue in Mozambique by using different methods of wheeled food transportation. … Showtime's Black History Month documentary Word Is Bond (10/9c) explores the power of hip-hop lyrics to transform culture worldwide.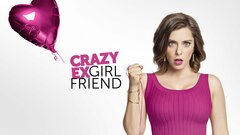 Powered by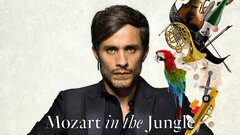 Powered by