'Roseanne: The Return': Lecy Goranson on Being Starstruck by Laurie Metcalf (VIDEO)
By now you've heard that fan favorite series Roseanne is returning to television, but did you know that 20/20 has a special ahead of the premiere?
Roseanne: The Return airs Thurday, February 15, and will feature our own Matt Roush along with members of the original cast taking a look back at the original '80s and '90s comedy.
In an exclusive clip from the special, Alicia "Lecy" Goranson, who played the original Becky Connor, talks about her experience as a teen starting on the show. She reveals that, while she may have looked like a pro on air, she had no idea what she was doing when Roseanne first premiered.
See Also
John Goodman's character is finding new life in the ABC reboot.
The Chicago native reveals that she was awestruck upon meeting Laurie Metcalf—who played Jackie Harris—for the first time. "My parents were big theatergoers, and Laurie was kind of the queen of the theater world in Chicago at the time," she explains. "She still kind of is. But it was just—I was so excited. I mean, Laurie walks in. She's wearing like no makeup… She's like just eating a yogurt and walking around in sneakers or whatever."
At the time, Goranson thought of the now Oscar-nominated Metcalf as "the most important human being on the planet." She felt comforted when she found out that Metcalf admitted that she too had no idea what she was doing."Well, if Laurie doesn't know what she's doing then that's fine if I don't know what I'm doing," Goranson jokes. "I'm in great company."
This is a taste of what viewers will experience when they tune in for Roseanne: The Return special, airing February 15. And just in case you forgot, Roseanne returns to television on March 27.
20/20's Roseanne: The Return, Airs, Thursday, Feb. 15, 10/9c, ABC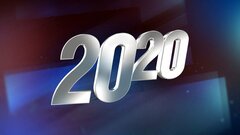 20/20
where to stream
Powered by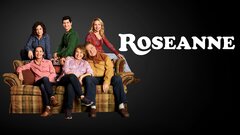 Powered by