13 Best Valentine's Day-Themed TV Episodes
We always look forward to Valentine's Day-themed episodes because they both give us the warm and fuzzies and make us believe in love again.
There are so many ways to mix Cupid's holiday into our favorite shows—even the ones that that may not seem like they have room for romance.
See Also
From 'This Is Us' to 'Friends' stars, these characters would make ideal dates.
Below are 13 most memorable episodes that tackled the sweet day and managed to make it their own.
This episode is a must-watch for anyone that loves the Leslie (Amy Poehler)-created holiday "Galentine's Day." Bonus points for Ron (Nick Offerman) finding joy in a Valentine's Day scavenger hunt, and some tragic opera music played by Chris (Rob Lowe).
Friends "The One With the Birthing Video"
All bases are covered in this episode, starting with Joey (Matt LeBlanc) trying to get over his feelings for Rachel (Jennifer Aniston). You also have Chandler (Matthew Perry) accidentally watching a birthing video on Valentine's Day and Ross (David Schwimmer) getting in deep water for not telling Mona (Bonnie Somerville) that Rachel moved in with him.
Valentine's Day is nothing without some drama. Thankfully, this episode has plenty of it when Blair (Leighton Meester) plays Cupid for someone special, and Georgina (Michelle Trachtenberg) gets on her "Gossip Girl" game.
A not-so-accidental case of mistaken identity sets the scene for this episode, where Katherine (Nina Dobrev) has taken over Elena (Nina Dobrev)'s body. She manages to trick almost everyone around her just in time for Whitmore College's Bitter Ball. There may also be some kidnapping and vampire cannibalism, but that's just a regular day in Mystic Falls.
This episode features an Anti-Valentine's Day party planned by Bay (Vanessa Marano) that leads to a confrontation between Noah (Max Lloyd-Jones) and Travis (Ryan Lane). Need we say more?
This is the perfect themed ep for those needing reminding of what it was like before Jim (John Krasinski) and Pam (Jenna Fischer) got together and made all our dreams come true. It also has Michael (Steve Carell) traveling to New York and accidentally telling everyone that he hooked up with Jan (Melora Hardin)—whoops!
Glee "Silly Love Songs"
Valentine's Day is nothing without a little music! This Season 2 episode includes a wonderful mess of kissing booth situation when Finn (Cory Monteith) uses his popularity to win back ex-girlfriend Quinn (Dianna Agron)—oh, and to raise money. It's also a great memory for Kurt (Chris Colfer) and Blaine (Darren Criss) fans, as this is the moment when Kurt finally confesses his love.
This "Monster of the Week" episode features some small-town weather problems that can conveniently be sourced back to Valentine's Day. It's particularly special because it offers fans a scene where Scully (Gillian Anderson) talks about life-long romance appearing from a friendship when you least expect it.
The CW series introduced their own take on V-Day with mysterious deaths in a small town leading Castiel (Misha Collins), Dean (Jensen Ackles), and Sam (Jared Padalecki) to Cupid (Lex Medlin).
The TGIF favorite starts with a letter that stirs up issues between Cory (Ben Savage) and Topanga (Danielle Fishel). Meanwhile, Shawn (Rider Strong)'s ex-girlfriends kidnap him on Valentine's Day to protect his date, Angela (Trina McGee-Davis).
The Netflix series leans into love with a Cupid-themed party at the prison that has all the inmates thinking back on their experiences with love. Poussey (Samira Wiley)'s speech and flashbacks still bring us to tears.
This episode follows the doctors as they treat dozens of patients who end up injured when the roof of a restaurant collapses on Valentine's Day. Not exactly heartwarming, but very typical Grey's.
New Girl "Valentine's Day"
Nothing wraps up Valentine's Day quite as nicely as watching Jess (Zooey Deschanel) try to get back into the dating world with Schmidt (Max Greenfield) as her wingman. This obviously has some disastrous results—in the best way—as well as some romantic twists.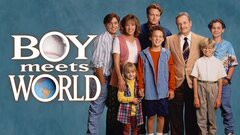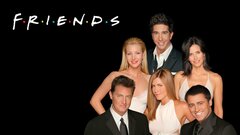 Friends
where to stream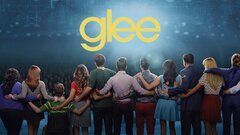 Glee
where to stream