'This Is Us' Puts Jack to Rest, a Father-Daughter Moment on 'The Middle,' Fred Armisen's Percussive Stand-Up
A selective critical checklist of notable Monday TV:
This Is Us (9/8c, NBC): Once upon a network time, being able to attract 27 million viewers in prime time was a big deal, but hardly historic. That was then, and This Is Us is now rightfully crowing about scoring the bigger numbers for a post-Super Bowl episode in six years. However, it's time to come down to Earth, though with still respectable ratings on an ordinary Tuesday, for the aftermath of Jack's (Milo Ventimiglia) death in an episode that NBC says reveals the history of the Pearsons through the life of their family car. (If my own family's Buicks could talk …) The trailer promises a return from Gerald McRaney in his Emmy-winning guest role as kindly Dr. K, who back on another fateful day delivered the "Big Three."
The Middle (8/7c, ABC): Norm MacDonald returns in the sitcom's final season as Rusty, Mike's (Neil Flynn) black-sheep brother, whose fancy gift for Sue (Eden Sher) makes Mike wonder if it's stolen. Maybe he should just look the other way, because he's also concerned that his bond with his only daughter has frayed since she went off to college. In the least surprising news of the week, Axl (Charlie McDermott) blows his first paycheck on a big-screen TV.
Fred Armisen: Standup for Drummers (streaming on Netflix): The Saturday Night Live and Portlandia comic takes a more musical approach than most stand-ups to his new set, which includes riffs on jazz, photography, American accents and, naturally, drumming.
Inside Tuesday TV: Joe Spano is back on CBS's NCIS (8/7c) as former FBI Agent Fornell, once again teaming with Gibbs (Mark Harmon) when the body of a missing Navy commander is found. … Downton Abbey's Julian Fellowes is developing a drama series for NBC on the subject, but PBS's great history series American Experience gets there first in The Gilded Age (9/8c, check local listings at pbs.org), a two-hour study of the American period from the post-Civil War 1870s to the turn of the last century, when an economic divide grew between the newly rich and an impoverished working class. Upstairs downstairs indeed. … History buffs can also groove on National Geographic Channel's Lost Treasures of the Maya Snake Kings (9/8c), revealing new discoveries about the Mayan civilization deep in the Guatemalan jungle. I'd see a movie with that title.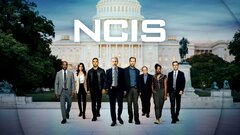 NCIS
where to stream