Why Carol Burnett Is Nervous About Her 'Life Achievement' Honor at the SAG Awards
There will be lots of love in the room when 82-year-old comedy legend Carol Burnett gets the Life Achievement trophy at the 22nd annual Screen Actors Guild Awards (Saturday, Jan. 30, 8/7c, TNT and TBS). But she'll be the one in awe.
What will you be thinking as you walk to that SAG stage?
I'll be 10 years old again! This award is quite terrific but so unnerving because I know I'll be looking out at a sea of fantastic movie stars. Back in the covered-wagon days, my grandmother and I were crazy about the movies—she got in for a quarter, I got in for a dime—and I was so inspired by the magic that I believed anything in life was possible. It's why I have a career. I really believed in Mickey and Judy. "Hey, kids, let's put on a show!" So, yeah, I'm excited, I'm nervous, I'm everything! I'm a little-screen performer who's a big-screen nut.
But you've made many successful movies. Even superstar directors John Huston and Robert Altman hired you. For crying out loud, Altman cast you three times!
I was never comfortable in front a movie camera. In fact, I think I was kind of uptight. I was born to have a live audience. I need it. I respect it. That's why we taped The Carol Burnett Show like gangbusters, quickly changing sets and costumes and going from one sketch right into the next so that the studio audience wouldn't get tired. You can't bore the people. You need their support and you sure as hell need their laughs.
RELATED: 14 Ways TV Guide Magazine Loves Carol Burnett (Photos)
You had quite a string of serious roles in films and TV movies from the late '70s into the '80s, including Friendly Fire, where you played a woman trying to get to the truth about her son's death in Vietnam. How important were those showcases to you?
I was incredibly happy about it and very grateful, because it was still a time when actors were being pigeonholed. There was a feeling that comics should stick to comedy, that singers can't act. It's so much better now, and much more like how it's always been in Britain. I worked with both Glenda Jackson and Maggie Smith, who would go do a big movie, then dash off to the hinterlands to do Shakespeare, then do a Noel Coward farce or a musical. Britain never pigeonholed anybody. I've worked with so many incredible people over the years who never got a chance to fully show what they can do. I remember having Steve Lawrence on the Burnett Show. He was famous for his singing, so of course we'd always have him do a song, but he was a brilliant, brilliant comedic sketch actor. He always used to say to me, "If the show runs long, cut my song!" When the show went into syndication, we had to cut all the music and just air the sketches, and one time Steve and his wife Eydie [Gormé] were in an airport and all these teen girls came rushing up to Steve going, "You're that funny guy on the Burnett Show!" They had no idea he was a major vocalist. If Steve couldn't have carried a tune, he would have been one of the great funnymen.
What's harder: tackling drama if you're a comedic actor, or tackling comedy if you're a dramatic actor?
I think it's so much easier for the funny people to get serious. Comedy is not for everyone. You have to be born with timing. I don't mean to negate the great dramatic actors but I don't think it's as easy for them to be funny. And when it comes to funny, there's also a difference between comedians and comedic actors. The great Ed Wynn was the first to point that out to me. He was a guest on The Garry Moore Show and I remember him noting that a comedian, like Bob Hope, says funny things but a comedic actor, like Jack Benny, says things funny. And it's true. Jack never told jokes. He got laughs from character.
Speaking of Garry Moore, he was a great mentor to you, and so was Lucille Ball. Are the big stars of today as generous with the up-and-coming generation?
From what I hear, Tina Fey and Amy Poehler are very supportive and nurturing. Camaraderie and really taking care of people is a very important part of how they work. I remember learning so much from Garry and Lucy and so many others. When we'd sit around reading each week's script for The Garry Moore Show, Garry would often decline to do a punch line that was written for him. He'd say, "Give this to Carol or to Durward [Kirby]. They can do it funnier than I can." That's a true rep company, and it's exactly what I did with my show. I wanted us all to shine. There were often times when I'd play it straight so Tim Conway or Harvey Korman or Lyle Waggoner or Vicki Lawrence could shine. That's what made the show work. The audience could see it. I know I sound like Goody Two Shoes, but the viewers could tell that we really loved and respected each other. For me, it's the only way to work.
And you really took your time with the sketches, some of which—like "Cinderella Gets It On"—lasted half an hour. Today, things can't get short enough. A six-second Vine video is actually considered a form of entertainment. What are your thoughts on that?
Clearly, attention spans aren't what they used to be. Between that, and the Burnett Show budget, I don't think the show could ever be done today. Each week, we had Broadway-level production values with 12 dancers, a 28-piece orchestra and 60 to 70 costumes. Per episode! And, you're right, our sketches ran as long as they needed to. The Gone with the Wind takeoff with the curtain-rod dress was close to 25 minutes. During our fifth season we did an entire hour takeoff on the old Betty Grable movie The Dolly Sisters. Today that would be impossible. But, I'll tell ya, I love being on YouTube because it has allowed the young ones to find us. Our old sketches are drawing teenagers, even 10-year-olds! They're watching our takeoffs on Gone With the Wind and Sunset Boulevard and Double Indemnity and loving them. They've probably never seen the movies we were spoofing but, on some level, it still works. And it's not just my show. People are finding All in the Family and The Mary Tyler Moore Show for the first time and going crazy for them. People want that classy kind of writing. Who cares that some of this stuff is over 45 years old? Funny is funny. I dare you to look at the dentist sketch with Tim and Harvey and not fall down laughing.
Any regrets in a career that seems to have gone perfectly?
None. [Laughs] But I'm glad I'm as old as I am! I wouldn't have the success—or the fun—I've had if I was just starting out now. I don't think uniqueness is prized the way it used to be. I'm always getting letters from young people who say, "I want to be the next Carol Burnett." That's no way to make your mark in this world. I write back to those kids and say, "Don't be a second anything. Be the first you!"
Screen Actors Guild Awards, Saturday, Jan. 30, 8/7c, TNT and TBS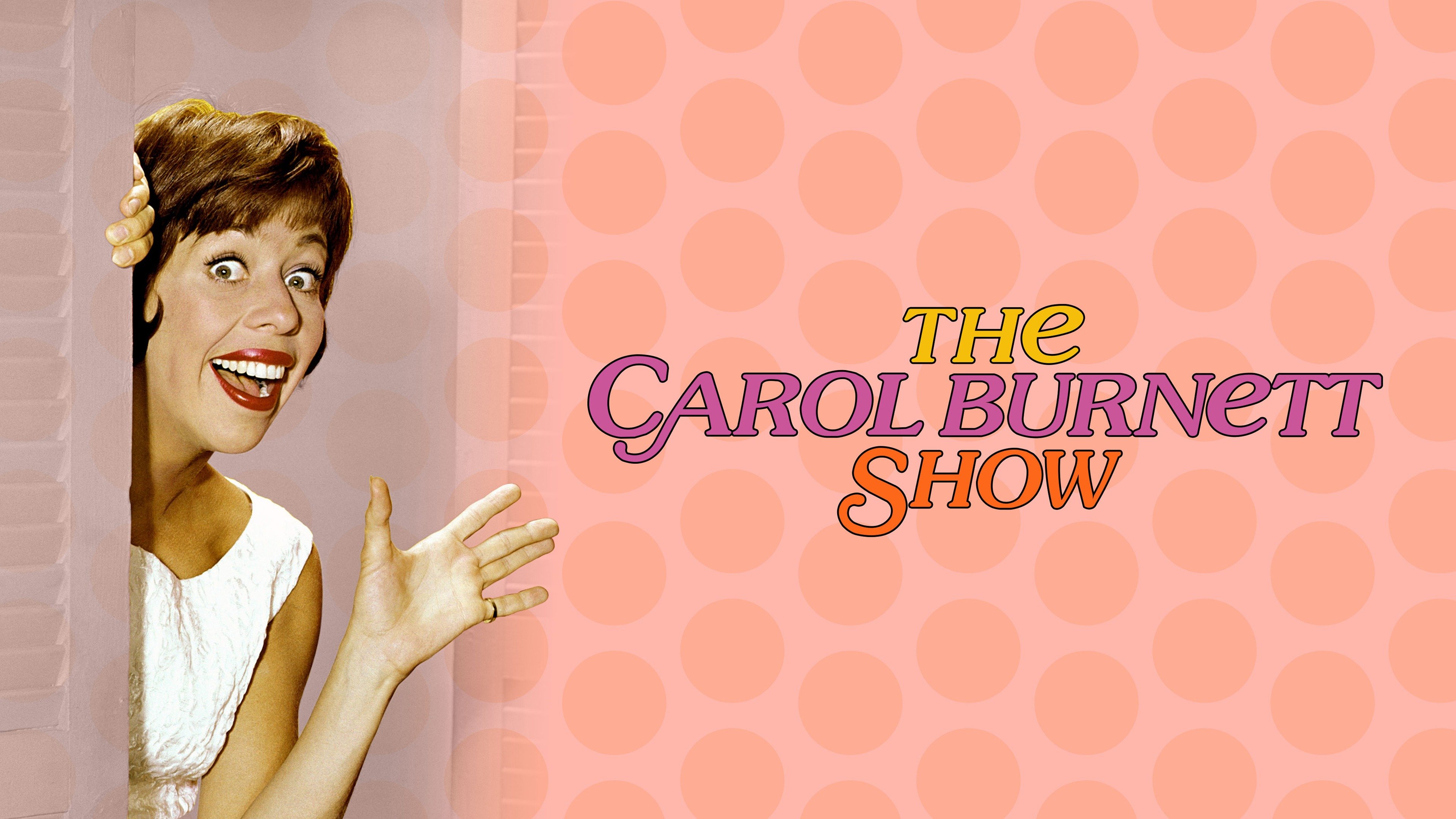 Powered by