5 Most Romantic TV Episodes Ever: 'Friends,' 'Buffy the Vampire Slayer,' and More
If you don't have a significant other this Valentine's Day, you might want to watch a horror movie. But if you do crave some of that love stuff (with or without a partner), these episodes represent TV at its heartfelt best.
Friends
Season 6, Episodes 24 and 25, "The One With the Proposal, Parts 1 and 2" (Netflix)

We always knew the iconic couple would end up together, but we didn't predict this twist. After Chandler (Matthew Perry) nearly ruins his relationship because he wants his proposal to be a surprise, Monica (Courteney Cox) does it herself. Or tries to but is crying too hard to get the words out.
See Also
We imagine what Scandal's Olivia Pope, Walking Dead's Daryl and other tv characters would say if they were looking for love online ...
Lost
Season 4, Episode 5, "The Constant" (Hulu)

The sci-fi drama takes a bittersweet turn as castaway Desmond (Henry Ian Cusick) starts to have memories of when he fell for long-lost love Penny (Sonya Walger), despite her powerful father (Alan Dale) being a jerk. And by jerk we mean manipulating a sailing race, and maybe even time, to keep them apart.
Shameless
Season 4, Episode 11, "Emily" (Showtime Anytime)

Tough guys Ian Gallagher (Cameron Monaghan) and Mickey Milkovich (Noel Fisher) already had a Romeo and Juliet thing going thanks to their feuding families. But Mickey's fear of coming out to his homophobic dad (Dennis Cockrum) is a real issue. Then he does it publicly—in a crowded bar.
See Also
Forget Jim and Pam—Phyllis and Bob Vance were the real love story of The Office.
The Office
Season 5, Episodes 1 and 2, "Weight Loss" (Netflix)

Jim (John Krasinski) and Pam (Jenna Fischer) are forced to make compromises to keep their romance going while she's living in New York City and he's stuck back at Dunder Mifflin in Scranton, Pennsylvania. But Jim finds the perfect middle ground: a rest stop between the two cities where he proposes in the pouring rain.
Buffy the Vampire Slayer
Season 3, Episode 20, "The Prom" (Hulu)

Dumped by Angel (David Boreanaz) right before the big night, Buffy (Sarah Michelle Gellar) decides to focus on protecting the party from a monster. Then he shows up…just in time for a sweet slow dance. Sigh.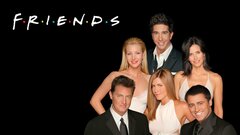 Friends
where to stream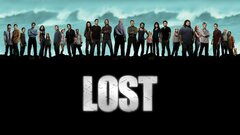 Lost
where to stream