Roush Review: 'One Day at a Time' Has You Rooting for Family
Reboots and revivals are all the rage, but in revisiting his classic 1970s family sitcom One Day at a Time, the legendary Norman Lear and his partners (co-showrunners Gloria Calderon Kellett and Mike Royce) went a step further: They reinvented the show.
In its second season, One Day is a seriously funny delight. It shifts emotional gears effortlessly from belly-laughs to lumps in the throat as it follows a working-class Cuban-American family in Los Angeles, led by single mom and military vet Penelope (the dynamic Justina Machado) and outspoken matriarch Lydia (Rita Moreno, stealing every scene with flamboyant bravado).
Told Latinos are too loud, Lydia declares: "It's called passion!" Which is One Day's greatest asset. Though conventional in its sitcom rhythms, it's anything but in its newly relevant storylines, as Lydia and wacky Canadian landlord Schneider (endearing Todd Grinnell) each pursue U.S. citizenship, while the family deals with issues including hate speech, teenage sexuality, guns in the home, political activism and depression.
Penelope's romance with fellow vet Max (a charming Ed Quinn) adds authentic sex appeal to a season that will have you rooting for this family, one episode at a time.
One Day at a Time, Streaming now, Netflix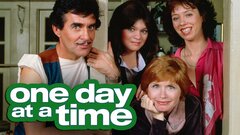 Powered by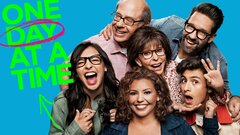 Powered by