'One Day at a Time' Stars Justina Machado, Isabella Gomez on the Show's Progressive Themes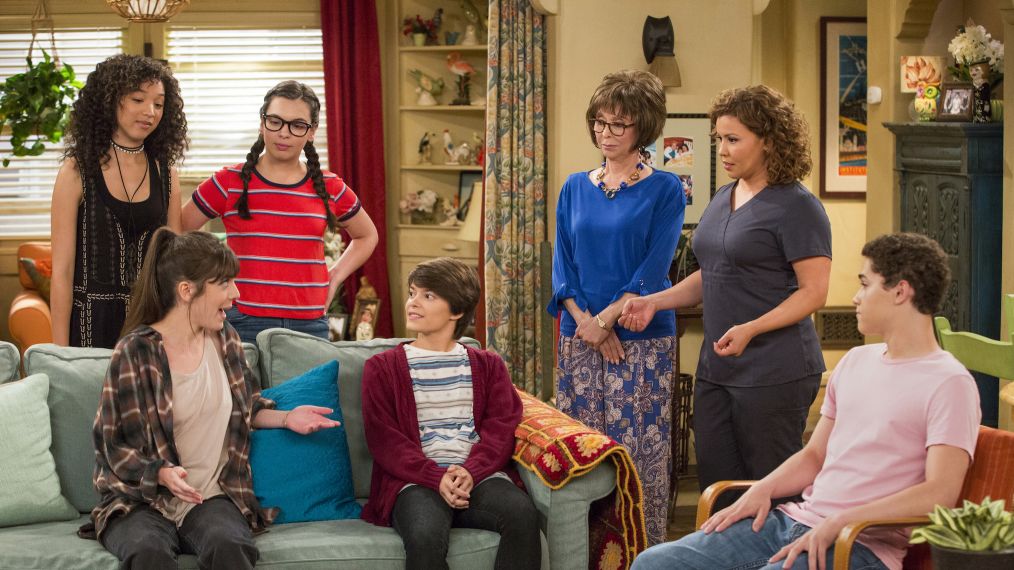 For those unacquainted, One Day at a Time follows three generations of "the same Cuban-American family living in the same house: a newly divorced former military mother, her teenage daughter and tween son, and her old-school mother."
Season 2 of the comedy series—currently streaming on Netflix—pushes the ball forward in terms of seeing different family dynamics and skin colors on TV. However, the show's star Justina Machado, who plays matriarch Penelope, feels there could be more out there.
See Also
Netflix Dirty Money Series Premiere Friday, Jan. 26 The fact that many of the world's richest people got that way by being scoundrels shouldn't surprise you. But the actual details about corporate greed—like how HSBC laun...
"I'm happy to see a few shows like that on TV, but we still have a very long way to go. I think that when we use the word diversity we should understand that it's not just black and white, there's a whole lot in the middle and when I start to see that more often I'll be a whole lot happier," she expressed at a recent Netflix press junket in NYC. "I think it's a great step in the right direction."
Co-star Isabella Gomez, who plays Elena, added, "When [being the diverse show] is no longer the pitching point, then that's when we'll get there. But I do think it's moving forward, I do think as an industry we are joining together to make it happen—not only in front of but also behind the camera."
See Also
Series star Clare-Hope Ashitey explains what the show represents on a larger scale.
A modern take on the classic Norman Lear sitcom, the series handles tough social issues with humor, while also pulling at your heartstrings. "This is real life. We're going to show it to you and you're probably going to love it," Machado emphasized.
The show also doesn't shy away from tough conversations, mental health issues or the normal ups and downs that life brings. One relationship that Gomez particularly loves is the mother-daughter dynamic she portrays on screen with Machado. "I feel like we need to see more positive mother-daughter relationships on TV," she stated. "We need to see more friendships. We need to see them communicating and showing that kids can go to their parents and talk to them and find support in them."
One Day at a Time, Streaming now, Netflix