Is the 'Great News' Season Finale Chuck's Farewell? (VIDEO)
Oh how the mighty (pompous) have fallen!
On Thursday's Great News season finale, The Breakdown's blowhard anchor and lovable mess Chuck Pierce (the always perfect John Michael Higgins) is forced to deliver an on-air apology—and resign—as part of a deal to end a lawsuit against the show by millionaire Fenton Pelt (Community's Jim Rash).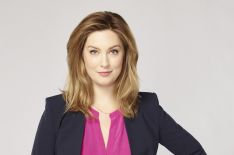 See Also
It's Jeremy vs. Greg.
Already broken by his suspension, poor Chuck shows up to tape the mea culpa looking, as he even says, like "more trash than man."
Thankfully, he has Portia (the criminally-underrated Nicole Richie) close by to flashback to her own journalistic journey and inspire Pierce to pull himself together before signing off for good. That is, if MNN boss Diana St. Tropez (returning guest star Tina Fey) will let him stay.
Fingers crossed this won't be the last we see of these two or the show, because News has really found its groove in Season 2. It's given us a sweet, smart ensemble office-place comedy worthy of its must-see spot on NBC's schedule.
Watch the sneak peek below:
Great News, Thursday, 9:30/8:30c, NBC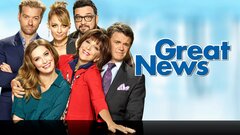 Powered by