Meet Chelsea Roy, This Season's New 'Bachelor' Villain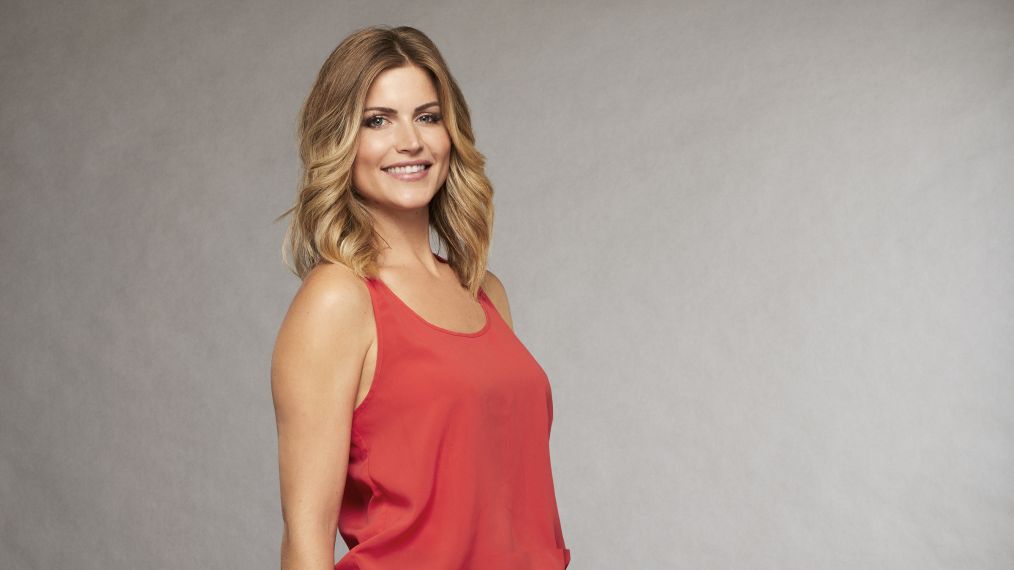 [SPOILER ALERT: This article contains some spoilers about the Season 22 premiere of The Bachelor.]
Every season on The Bachelor, one contestant makes it known early on that they aren't there for friends. Understandable, since you're looking for your future fiancé. Chelsea Roy, the 29-year-old single mom from Portland, Maine, has already stolen the title for the Bachelor Season 22's mean girl.
When it's just her and Arie Luyendyk, the stars seem to align, but behind the mansion walls, this girl sure is making competitive moves and stirring up drama along the way.
"There have been a lot of girls coming through, and every one is stunning. Let's just say that the hair is down, the boobs are out. But as much as it makes me want to feel insecure, I'm not worried. They're no threats," Chelsea says.
But for someone who claims to be unthreatened, she certainly gossips about the other girls a lot.
When Bachelor frontrunner Bekah has her entrance, Chelsea is quick to snap while talking with Tia and Kendall. "Let me pull up in my '65 mustang! No. He's not burning that rubber. That cherry red looks better on your lips, bitch!"
Not to mention her unwelcome to the four Laurens. "Four Laurens walk into a room, this is a horrible ending to a joke, and none of them get chosen," Chelsea snipes.
In a preview to the premiere, Chelsea is seen defending herself. "I'm not a bitch, like, that's the thing. I'm a mother. And I have to tell you guys straight up, I'm pulling Arie aside first."
Bibiana isn't impressed, as she retaliates, "If I'm trying to talk to my man, you need to back the f**k up." It's clear that she's going to be the center of drama as she sits isolated from the girls during this discussion.
These women aren't here to f*** around. #TheBachelor returns Monday, Janu-Arie 1 at 8|7c on ABC. pic.twitter.com/uEKSgEqKAG

— The Bachelor (@BachelorABC) December 12, 2017
Her cutthroat moves when she steals Arie away first, and then again when other women haven't had a chance, remind us all of a former contestant who bares a striking resemblance, Olivia Caridi.
Olivia Caridi can't come to the phone right now? Why? Oh cause now she's Chelsea, 29, a real estate executive assistant from Maine trying to find love again on #TheBachelor pic.twitter.com/dwHBh9DY3B

— Jen Silverman (@JenMSilverman) December 8, 2017
Is The Bachelor playing some sort of prank on us and they're related? Because between looks, attitude, quirkiness—and the fact that they both received the First Impression Rose—something's up.
"Girl's aggressive, what're you going to do?" says Amber during the premiere.
So who is Chelsea?
She's a favorite of both Arie and Chris Harrison, as the latter gushes that she "goes out of her way to make a first impression on Arie," in an interview with People about his top 5 picks of the season.
She's a single mom of a son named Sammy, which seems to be the mystery she's waiting to reveal to Arie this season. What initially attracted her to Arie was that previously on The Bachelorette, he was originally competing for single mom Emily Maynard.
Her Bachelor bio lists her dating pet-peeve as when her date "displays over-the-top PDA. Let me breathe!" It's safe to assume she got over this for Arie.
Additionally, she played soccer and field hockey when she was younger, so she's no stranger to competition.
If she really is anything like Olivia, this season will be a bumpy ride, and The Bachelor needs it to shake up this season, since many fans have said they will not be watching.
The Bachelor, Mondays, 8/7c, ABC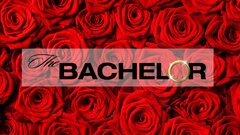 Powered by