'The Bachelor' Episode 3: Things Get Ruff Between Arie's Women (RECAP)
[SPOILER ALERT: This recap features spoilers from the Season 22 third episode of The Bachelor.]
This latest episode of The Bachelor was a tad awkward. Actually cringeworthy, we gotta call 'em like we see 'em. It seems like Arie Luyendyk Jr.'s idea of romance is having the women literally fight for him, GLOW style. And per usual there were a lot of tears, childhood traumas were revealed, and two women were walked to the driveway. (Sidenote: where do they go once they get to the driveway? They just walk, alone and heartbroken, into the darkness and are never heard from again…hopefully.)
Here's what happened this week:
Group Date Battle
Bibiana, Bekah M., Krystal, Tia, Jacqueline, Maquel, Marikh, and Lauren B. head on a group date with original ladies of GLOW (Ursula Hayden and Angelina Altishin) to compete in GLOB (Gorgeous Ladies of the Bachelor) Wrestling. When digs get too personal from the GLOW professionals, an insulted Bibiana and Tia end up in tears but they make a comeback once they return to the ring, with Tia being crowned the winner in the end.
These wrestling ladies have zero chill for no reason. I would've been totally uncomfortable as well. #thebachelor

— Jade Tolbert (@jadelizroper) January 16, 2018
"It's all about the ring" after all, as Chris Harrison said. In a strange way, fighting each other under wrestling alter-egos seemed to bond the woman.
Kenny (From Rachel Lindsay's Season) Returns!
Kenny "Pretty Boy Pit Bull" King makes an appearance to do what he does best and test Arie in the ring. Kenny, being the polite guy that he is, guves up his title, and he lets Arie win. Gotta impress those ladies.
Having Arie wrestle Kenny… Yes, ABC, THAT will help make your Bachelor look young and athletic… #TheBachelor

— Bach Bracket (@bachbrack) January 16, 2018
A Lauren Gets a One-on-One
…Lauren S. to be more accurate. Arie gets bonus points for choosing one-on-ones with women he hasn't spent much time with, gotta spread the love, right? This time he heads to a Napa Valley vineyard to romance Lauren and enjoy a bit of a slower lifestyle. Lauren S. has a tough time opening up and is kind of all over the place, the infamous downfall of most Bachelor contestants. And Arie doesn't end up giving her the rose at the end of the date. "She didn't let herself go and let myself in," says Arie. The odds for Lauren S. aren't in her favor.
Love Is Ruff
First, it was bumper cars, and now it's…dog trauma. Where do they find these women? Annaliese admits she's had a traumatic experience with a dog during her childhood and doesn't thrive on this group date. In the end, she's assigned the role of the pooper scooper, pretty sh*tty day IMO.
Wait. Annaliese had a traumatic bumper car experience AND a traumatic dog experience. #TheBachelor pic.twitter.com/h2VOqtHzy3

— Stacey (@staceym0226) January 16, 2018
Ashley, Becca K., Brittany, Chelsea, Annaliese, Jenna, and Caroline perform in a dog show with Fred Willard (Best in Show) as a guest judge. "So far, it's like an old car. It's having trouble being started," says Willard as the woman failed to get the dogs to learn new tricks for the live audience. At the end of the day, Chelsea wins Arie's attention and gets the group date rose.
Two Are Eliminated
'The Kissing Bandit' denies Annaliese a kiss, which indicates his lack of connection. She sobs in her room then confronts Arie. Does he see a future with her? Shocker: No and they say goodbye to each other but she's a "really amazing person."
Bibiana's romantic setup gets hijacked by the other women and she can't recover in time for the rose ceremony. "The devil is working OT, man," she says.
As the last woman standing, Bib is also walked to the end of the driveway and leaves with the consolation prize of "being an amazing person" too. How many times are you going to use that line, Arie?
The Bachelor, Mondays, 8/7c, ABC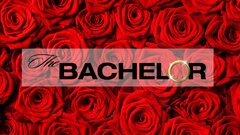 Powered by