'grown-ish' Star da'Vinchi Talks Playing Cash Mooney and His Future With Zoey
When ABC announced there would be a black-ish spinoff focusing on Zoey Johnson (Yara Shahidi), we knew it would be a breakout hit—and that's exactly what Freeform's series grown-ish has become.
The series follows oldest Andre Johnson (Anthony Anderson)'s oldest daughter during her freshman year at college. And, in just four episodes, it's already been picked up for a second season.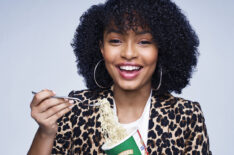 See Also
Shahidi's character Zoey is 'struggling to redefine herself' at college, the actress tells us of the new series.
As with any spinoff, grown-ish does have its share of familiar faces, but there are also plenty of new characters in the mix. One of those is basketball star Cassius "Cash" Mooney, played by delightful up-and-coming actor and spoken word artist da'Vinchi (aka Abraham D. Juste), whom you may recognize from Netflix's Jessica Jones.
Viewers first met Cash in the January 17 episode "Starboy," when Zoey stepped in as his tutor. Right away, their chemistry was obvious, and grown-ish fans can't seem to get enough of their relationship. But who is the man behind the show's latest love interest? Read on to hear from da'Vinchi about what's to come for the on-screen baller.
After last week's cliffhanger, what can you tell us about Cash and Zoey's relationship going into this week's episode?
da'Vinchi: Cash and Zoey, they become more serious, and I feel like they get to know each other a little more. He definitely becomes a contender for Zoey in this little triangle thing that's going on.
Were you a fan of black-ish before being cast on grown-ish?
Yes, because I've always been a fan of Anthony Anderson and Tracee Ellis Ross. I didn't get to watch [black-ish] much before because I was so busy, but I've actually been catching up so now I know everything that's going on.
We already have Zoey and Charlie (Deon Cole) in the spinoff, but are there any other black-ish characters you'd like to see stop by?
I would like to see Rainbow (Ellis Ross) and Andre (Anderson). I think it would be funny if Zoey's siblings come to [visit her at] school, just to see how college is.. and to run into some of the new characters.
Is the character of Cash familiar to you? Did you take any inspiration from real-life athletes or people you know personally?
I played ball. I didn't play Division 1 at one of the best schools in the world, [so] that's completely different. Cash has a lot going on in his life and I feel like it's so hard for him to connect with anything besides basketball. You know?
He just sees the end goal, which is making it to the NBA. I feel like, at times, I get like that with my career and acting. I try to shut everything off, shut my emotions off and everything to stay focused on one thing. Sometimes it's hard because life is happening at the same time. Cash goes through a lot, just like I did, but you've just gotta keep your head high and focused on the main goal.
See Also
The series premiered on Freeform just a few weeks ago.
We saw a little scuffle between you and Aaron (Trevor Jackson) in "Starboy." Will viewers see you square off later this season?
I think the scuffle is mainly on Aaron's end because Cash is not worried about Aaron. He doesn't even know who Aaron is [or that he is] trying to get with Zoey. Cash really doesn't have a problem with Aaron, he's cool with him. He just thinks he's a fan.
Will you and Aaron have anymore scenes together?
Yes, definitely yes. There's some funny stuff coming up towards the end of the season, it's going to be another good laugh.
How does your college experience compare to that of the grown-ish kids?
Everything that's going on—like all the drugs that people are using and how everybody is free with their sexuality—the whole college partying experience is really accurate.
You're also an aspiring musician. Will viewers get a chance to see that side of you on grown-ish?
No… you never know, maybe next season? [Laughs] I'm playing. I don't know anything about Season 2 yet. I'm writing right now and in the studio working on projects. I do a lot of spoken word. [I write about] things that I feel strongly about, of course. I can create typical rap music, but I just choose not to. I try to take the music and spoken words in another direction.
Your last role was on Netflix's Jessica Jones. Are you a fan of comic books or Marvel?
Yes, I'm a huge fan of Marvel. Huge fan. I want to play a superhero one day. I think it's going to happen in due time.
Any other dream roles?
Either a superhero or [in a] film that's like Blood Diamond. Playing in a film like that is almost like being a superhero, so I would definitely love a project like that.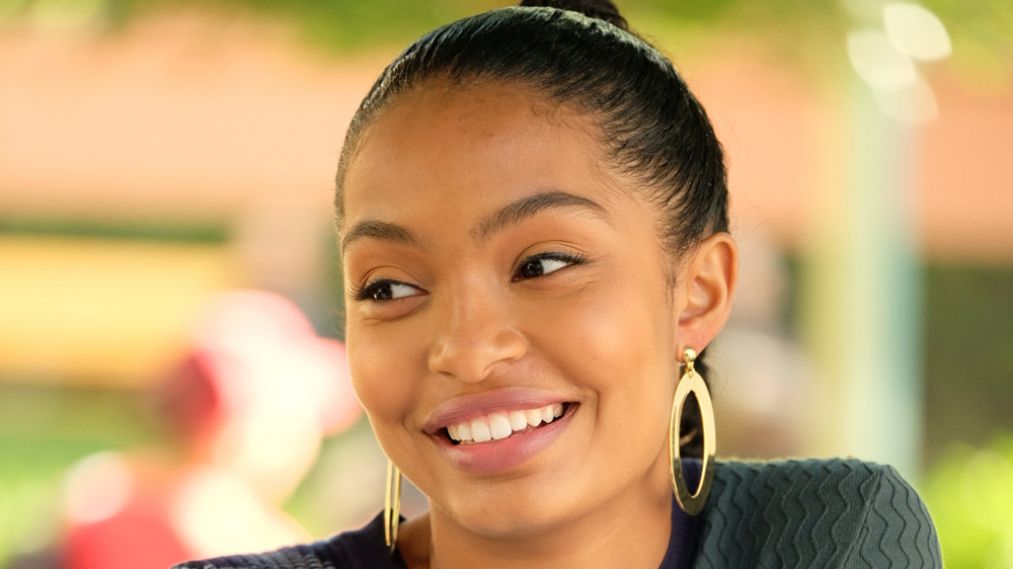 See Also
The show doesn't shy away from sex, drugs, and social justice issues.
Grown-ish has already been renewed. Will we see Cash in Season 2? If so, what would you like to see happen for him?
That, I can't say, but I would love to see the show continue educating people on the lives of college athletes and what they go through. The show talks about college students: You have Zoey who comes from this upscale family; you have Aaron, this pro-black activist; and you have Vivek (Jordan Buhat), a drug dealer from a [traditional] Indian family. Then, you have Nomi (Emily Arlook) who is open about her sexuality. You have all these different kinds of characters in college, so it's only right to keep the college basketball player.
Everybody looks at this show and they can find a character to relate with—[the producers] did a good job at [accomplishing] that. College basketball is almost as big as the NBA. When March Madness comes around, it's crazy. Just shedding light on college basketball players, I think that'll be cool, and the fans like it. Cash was trending worldwide —number 6 on Twitter—so I think that's a huge thing [that fans] love the character.
grown-ish, Wednesdays, 8/7c, Freeform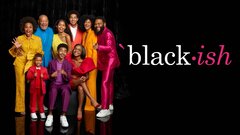 Powered by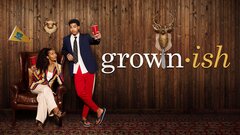 Powered by