Roush Review: New Series 'grown-ish' Teaches Zoey Johnson Quite a Few Life Lessons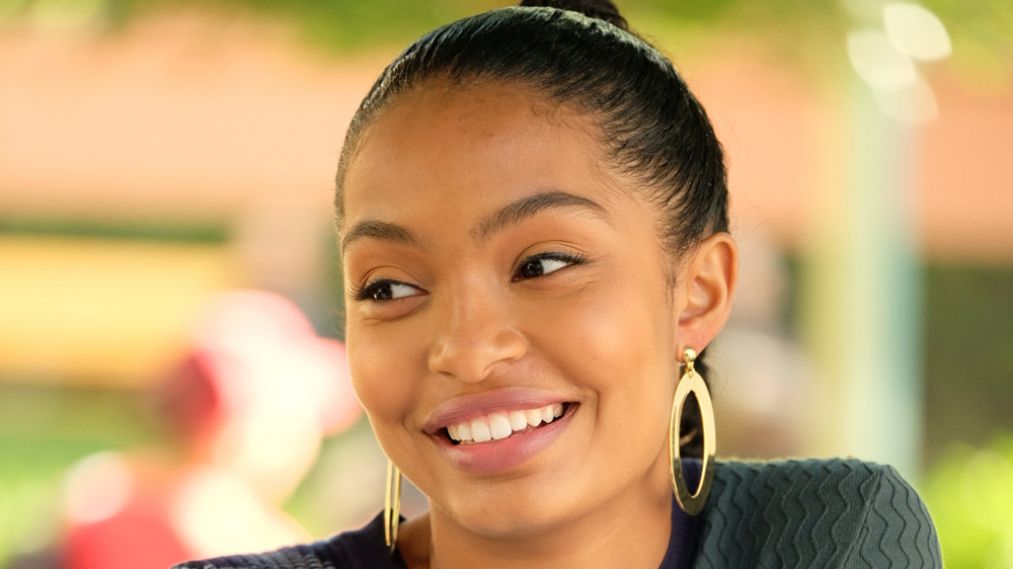 Somewhere on the spectrum of campus comedies between The Cosby Show spinoff A Different World and Netflix's provocative Dear White People lies this bold-ish black-ish offshoot. Seemingly majoring in self-awareness as she talks into the camera, eldest daughter Zoey (Yara Shahidi) quickly discovers she's no longer queen bee at her new school.
As she learns to cope on her own like most freshmen do, bonding with a night-class Breakfast Club of misfits and activists (taught by black-ish scene stealer Deon Cole), grown-ish refreshingly refuses to whitewash her experience, with drugs and alcohol and sexual confusion providing a syllabus worth of life lessons.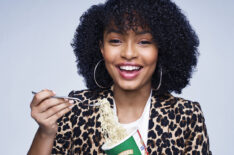 See Also
Shahidi's character Zoey is 'struggling to redefine herself' at college, the actress tells us of the new series.
Much the way black-ish confronts issues of race within the confines of a family sitcom, the spinoff looks at Zoey's early college days as a constant test of character. Does popping an Adderall during an all-nighter constitute cheating? Is hooking up only about sex? (In one enjoyable episode, Zoey tries to interpret a "U up?" text from her crush, keeping her up into the wee hours.)
By keeping it real, grown-ish deserves to land on the dean's list.
grown-ish, Series Premiere, Wednesday, Jan. 3, 8/7c, Freeform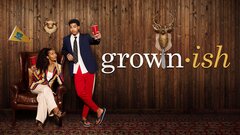 Powered by