Ask Matt: 'The Crown' Casting, 'Nashville' Ending, Hallmark on Location, 'Outlander' and More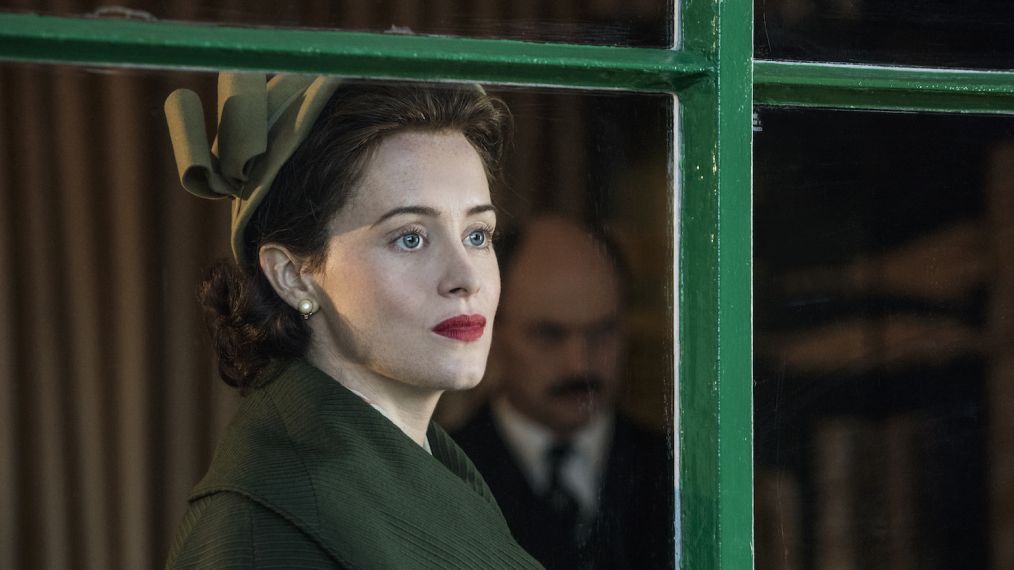 Welcome to the Q&A with TV critic (also known to some TV fans as their "TV therapist") Matt Roush, who'll address whatever you love, loathe, are confused or frustrated or thrilled by in today's vast TV landscape. One caution: This is a spoiler-free zone, so we won't be addressing upcoming storylines here unless it's already common knowledge. Please send your questions and comments to [email protected] (or use the form at the end of the column) and follow me on Twitter. Look for Ask Matt columns on most Tuesdays and Fridays.
Phooey to Replacing Claire Foy
Question: I'm a huge fan of The Crown and think Claire Foy and Matt Smith as Queen Elizabeth and Prince Philip are perfect, along with the rest of the cast. I was so disappointed to read that there will be new actors in Season 3 because the characters will be older now. Why can't they "age" the actors like they do in so many other shows and movies, instead of using new actors? I'm sure I'm not alone in saying I will miss the original cast. — JoAnn, Bay Ridge, Brooklyn
Matt Roush: I'll miss these actors, too—I'm especially fascinated with Claire Foy's stoic interpretation of the young Queen, which hints at insecurity yet also has elements of starch and steel. But I'm also encouraged that Peter Morgan and his production team are dedicated enough to verisimilitude that they're not going to lean on makeup and prosthetics to foster an illusion as Elizabeth and Philip mature into middle age. It helps that Olivia Colman, who will inherit The Crown in the third season and probably the fourth, is among my very favorite British character actors. Her work in Broadchurch, The Night Manager and others have proven her range, and I'm intrigued by the notion that this very public Queen may take on new aspects of personality with a different actor playing the part. It's a fairly radical approach to casting an ongoing series of this scale, and I'm approaching the change with an eager and open mind.
---
Will the Midseason Generate New Hits?
Question: It seems the networks will be launching a handful of new shows in March, especially once the Olympics have concluded. I wonder what are your opinions on some of the new shows coming in the spring and which ones will succeed. I know shows like Rise seem to be getting acclaimed, though I feel it won't work on broadcast, while shows playing it safer such as Deception launching out of American Idol or the Grey's Anatomy spinoff will be bigger hits. — Al
Matt Roush: Yes, as soon as the Olympics close shop in late February, a wave of new TV on all platforms (broadcast, cable, streaming) will pour in. I'll offer my opinions later—to be honest, I haven't sampled too much from the new offerings in March and beyond, because I'm still bogged down in January and early winter premieres, including working through full seasons of some streaming shows. (There's never enough time.)
Trying to handicap which shows will break out and become hits is never easy, but you rarely go wrong in, as you say, playing it safe, though I'm always hoping for a few surprises. It's hard to imagine the Grey's Anatomy firefighter spinoff not working in the "TGIT" space, and early buzz is good on NBC's Good Girls and A.P. Bio comedy (which is getting an early preview in February and a huge promotional boost by airing another episode following the Olympics' Closing Ceremonies). A thoughtful show like Rise is obviously more of a risk, but no one saw This Is Us taking off the way it did, and airing in that same time period in March could pay off. I hope it does. (Among the non-broadcast shows I'm most anticipating are AMC's The Terror, based on the great Dan Simmons novel, and HBO's dark comedy Barry, starring Bill Hader.)
---
Singing Nashville's Praises
Question: Watching CMT's Nashville is like meditation for me these days. It's still very enjoyable, but it's a very different show from when it was on ABC. The great music, actors and characters really keep me interested. It is CMT's highest-rated program, but they are ending it this season anyway. It seemed like the most appropriate home. Any chance for another savior or miracle change of mind like NBC did with Timeless? I will miss Nashville dearly, the characters are like family to me. — Fred
Matt Roush: These last seasons on CMT were a gift to fans, and the determination of making the sixth season the last was at least as much about the bottom line as it was creative. And I don't see another white knight stepping in at this point. As noted, CMT was the most fitting place for this series to land after ABC dropped it. But giving the show and its characters a proper conclusion is a better outcome than most get, so let's all hope for a harmonious finish.
Question: Will Deacon and Jessie start dating on Nashville? — Semaj
Matt Roush: This falls into spoiler territory, which I don't do. But from a purely common sense point of view, my answer to whether I think they'll eventually become a real couple is yes. I'd be surprised if Nashville doesn't give its leading male character Deacon a happy ending, and the chemistry between Charles Esten and Kaitlin Doubleday is considerable. There's no replacing Rayna, but they both already know that.
---
Mapping Hallmark's Movies
Question: Where does the Hallmark Channel film all of their movies? – Cindy
Matt Roush: There are so many of them, that's actually a pretty good question. A majority of Hallmark's nearly 100 movies and series episodes are filmed in Vancouver and Toronto, which is generally less expensive than working in the U.S., although about 10% of Hallmark's production is done in the states: Louisiana, Utah, Georgia, South Carolina, Kentucky, thanks in part to tax incentives.
---
Anxious for More Outlander
Question: I love Outlander and can only hope to see the whole series of books on Starz. My question is why have we not heard anything about future seasons? Do we need to worry? — AK
Matt Roush: What were you expecting to hear? The fourth season was green-lighted long ago, and I'd expect Starz will keep the production going for the duration of the books. The third season only just ended last month, so it's a bit early for the hype to begin on the next one. Trust me, when production gets underway and footage and photos become available, we and everyone else will be sharing them. No cause for concern that I can imagine.
---
Lightning Round
Question: A few questions, hopefully some answers: 1) Will Syfy be showing any more seasons of Con Man? Loved the first season, I'm pretty sure there was a second, and hoping for more seasons. 2) The way TNT is burning off episodes of The Librarians, and Noah Wyle gone again, and his character resigning from the library, will it or has it been renewed or canceled? 3) Last one I swear: My family and I love the show Kevin (Probably) Saves the World, it's one of very few a whole family can watch together, is there any chance it will be renewed? — Brian
Matt Roush: I wish I had better answers for you, but here goes. 1) Haven't a clue about Con Man. That was an acquisition of a web series, where episodes were combined for the TV version, so it's not clear to me if there's more content available for another season.
2) The Librarians is still awaiting word on a fifth season. You're right to be alarmed about the way TNT scheduled this during the holidays, and with the network's shift in tone to darker and edgier programming, this could become another casualty. But for now, it hasn't been canceled, and will continue airing through its season finale Feb. 7.
3) Also hard to predict Kevin's fate. In its favor, ABC has treated it better than the already canceled (and no longer airing) The Mayor, extending its run three episodes beyond the original order. Whether ABC sees a future in Kevin's uplifiting journey may not be known until the new schedule is announced in May.
Question: What happened to the woman from Grey's Anatomy that started on Madam Secretary? They only had her on for one or two episodes and now she's gone. — Unsigned
Matt Roush: Not so fast. Sara Ramirez, who came aboard Secretary McCord's team last year as political strategist (and strikingly fashion-forward) Kat Sandoval, has already been upped to series regular. She wasn't in the first January episode, which sometimes happens to characters in large ensembles, but Kat is around for the duration.
Question: What's the latest on Quantico coming back on? — Lane
Matt Roush: It returns for a shortened third season on yet another new night: Thursdays at 10/9c, starting April 26. It takes over for Scandal once that series takes its final bow on April 19. (Scandal moves into the later hour after How to Get Away With Murder wraps, making room for the Grey's Anatomy spinoff, which will directly follow Grey's at 9/8c starting March 22.) Aren't network musical chairs fun?
That's all for now. We'll pick up the conversation again soon. Thanks as always for reading, and remember that I can't do this without your participation, so please keep sending questions and comments about TV to [email protected] or shoot me a line on Twitter (@TVGMMattRoush), and you can also submit questions via the handy form below.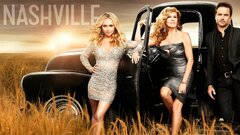 Powered by