Michael Wolff's 'Fire and Fury' Is Becoming a TV Series
It's officially been confirmed: Fire and Fury, the buzzed-about book following the first year of the Trump administration, will be adapted into a TV show.
The Hollywood Reporter announced Wednesday that the exposé from author Michael Wolff will be heading to the small screen, though the series has no network home just yet. The rights were reportedly purchased for at least $1 million.
Endeavor Content, the company behind the massive purchase, is shopping around for a network, while Wolff and BBC executive Michael Jackson are set to executive produce.
This news should come as no surprise—though the book was only released on January 9, it sold nearly 30,000 copies in its first weekend and has far exceeded that number since.
Beyond its book sales, Fire and Fury has stirred quite a bit of controversy, leaving many to question the validity of the stories told in the book. In spite of all that, there's no doubt this series will provide plenty of drama and entertainment.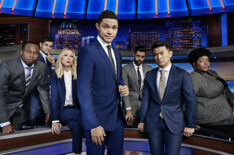 See Also
The race will be a tight one.
It will also serve as a golden opportunity for Hollywood—between actors and showrunners, there are so many who could do wonders with this material. Some wishful thinking when it comes to the script: Aaron Sorkin has toyed with the possibility of a West Wing reboot, maybe this could be his chance to return to TV political dramas!
Casting is a whole different story, though after Saturday Night Live, how could they not consider Melissa McCarthy as Sean Spicer?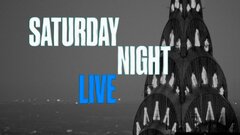 Powered by