'The Bachelor' Season 22: The Case for Arie
If Bachelor Nation had a sound­track, the record would've scratched off upon the announcement that Arie Luyendyk Jr. would be the next leading man in Season 22 of The Bachelor.
Sure, the 36-year-old is easy on the eyes, but there's no denying he was a long shot. After all, it's been five years since he was booted from Emily Maynard's installment of The Bachelorette, and even then, the low-key lothario was passed over for the next season of The Bachelor.
See Also
Arie may be the least-known 'Bachelor' in the reality show's history.
Nonetheless, we're inclined to trust the reality dating franchise's instincts and enter Season 22 with an open heart. Behold, the case for Bachelor Arie—complete with evidence courtesy of host Chris Harrison.
Exhibit A: There's nothing wrong with flying under the radar. Many of the folks in this show's orbit tend to be overexposed (lookin' at you, Bachelor in Paradise barflies). "He's not a part of the group who lives out loud on social media," Harrison says. "He's an everyday guy."
Verdict It's a promising indication that he may be in this for the ever-elusive "right reasons."
Exhibit B: OK, his job is pretty hot. Arie—who does double duty as a real estate broker in Arizona—is the son of a two-time Indianapolis 500 winner and has inherited his dad's lead foot on the pro circuit. When it comes to sex appeal, Harrison confirms, "being a race car driver never works against you."
Verdict 'Nuff said.
See Also
When 'The Bachelorette' host Chris Harrison answered Celebrity 5 Questions, he revealed what's in his fridge, his idea of a romantic date, and the celeb he'd like to give a rose.
Exhibit C: The ladies lurve him. Maynard was smitten by Arie's smooching skills—remember that up-against-the-wall kiss in Croatia?—while another ex (and Bachelor alum), Courtney Robertson, raved about his prowess between the sheets. And according to Harrison, he hasn't lost his touch: "The women this season fall fast for him—they realize that he's a good catch, and the competition ratchets up quickly."
Verdict Mo' lust means mo' drama, which, as we all know, is a win for the audience. Case closed!
The Bachelor, Season 22 Premiere, Monday, Jan. 1, 8/7c, ABC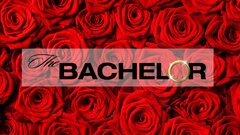 Powered by