What's Streaming on Netflix, Hulu, and Amazon? 'One Day at a Time,' 'Absentia,' and More
Netflix
Dirty Money
Series Premiere Friday, Jan. 26
The fact that many of the world's richest people got that way by being scoundrels shouldn't surprise you. But the actual details about corporate greed—like how HSBC laundered money for Mexican cartels or Volkswagen put thousands of drivers at risk—could blow your mind in this six-part docuseries.
One Day at a Time
Season Premiere Season 2, Friday, Jan. 26
If you dismissed the update of Norman Lear's 1970s classic as just another reboot last year, then qué pena. Justina Machado matches the talents of Lear's best actresses as Penelope, a nurse raising her kids (Isabella Gomez and Marcel Ruiz) with her strict Cuban mom (Rita Moreno, above right, with, clockwise, Ruiz, Machado and Gomez). And Moreno is great too! This season, Penelope gets a hunky love interest in EMT Max (Ed Quinn).
A Futile and Stupid Gesture
Movie Premiere Friday, Jan. 26
Saturday Night Live vet Will Forte stars as real-life writer Doug Kenney, who cofounded National Lampoon magazine and spun it into The National Lampoon Radio Hour, which spawned comedy greats Chevy Chase (Joel McHale), Gilda Radner (Jackie Tohn) and John Belushi (John Gemberling), whom Lorne Michaels (Armen Weitzman) then lured away to start…Saturday Night Live.
Babylon Berlin
Series Premiere Tuesday, Jan. 30
A police inspector fights crime in prewar Berlin in this popular German drama from Run Lola Run director Tom Tykwer.
Retribution
Series Premiere Tuesday, Jan. 30 The shocked families of two slaughtered newlyweds face a major moral conundrum after the killer crashes his car near their homes in the remote Scottish Highlands. To help or not to help, that is the question.
Altered Carbon
Series Premiere Friday, Feb. 2
In the future, a soldier (Joel Kinnaman, above, with Martha Higareda), whose brain has been preserved on ice, returns to life in a disgraced cop's body to solve a rich guy's murder. Yes, that's the simplified version.
The Ministry of Time
Season Premiere Seasons 1–3, Sunday, Jan. 28
Everyone knows the laws of time travel. Don't change history. Don't leave stuff behind. Yet, people still break them! This show's heroes go back (or forward) to fix those oopsies.
Lovesick
New Season Available now
Last year on the heartbreak comedy, single Dylan (Johnny Flynn) loved engaged Evie (Antonia Thomas). Now, single Evie loves taken Dylan, who hasn't finished telling his exes that love got him…um…sick.
Llama Llama
Series Premiere Friday, Jan. 26
Late children's-book writer Anne Dewdney's beautiful illustrations and brilliant rhymes can enchant even the most rambunctious kids. And, if you're lucky, they may learn a little from the adventures of young Llama Llama—or at least be lulled to sleep by the soothing voice of his Mama Llama (courtesy of Jennifer Garner).
Acorn
Girlfriends
Series Premiere Monday, Jan. 29
After her husband dies, Linda (Phyllis Logan) reunites with her two childhood friends, Gail (Zoe Wanamaker) and Sue (Miranda Richardson, above middle, with Wanamaker and Logan). Together, they face the issues associated with growing older—because even a "woman of a certain age" needs her girls.
Hulu
Living Single
Available now
The iconic '90s sitcom—some would argue that it inspired Friends—launched the acting career of then-rapper Queen Latifah (below left, with Kim Fields, Erika Alexander and Kim Coles), who plays a magazine owner "living single" in a Brooklyn brownstone with her friends.
Related
Britbox
Silent Witness
Season Premiere Season 21, Saturday, Jan. 27
You read that right: This series is 21 years old. Britain's Law & Order follows forensic pathologist Nikki Alexander (Emilia Fox) and her team. This season starts with Nikki on leave when she discovers a colleague is missing. The detective on the case asks her to employ his lead suspect (Julian Rhind-Tutt), who's also a pathologist, in her unit. Because you always want to keep your friends close, but your friend's alleged kidnapper closer.
Amazon Prime
Wonderstruck
New Movie Available now
Director Todd Haynes intertwines the stories of two kids—a girl in 1920s New York (Millicent Simmonds) and a boy in the 1970s Midwest (Oakes Fegley)—as they go on individual journeys of self-discovery.
Absentia
Series Premiere Friday, Feb. 2
Castle star Stana Katic returns to TV as a Boston FBI agent who just can't catch a break. First, she disappears while hunting a serial killer. Then, six years later, she's found in a cabin with no memory. Then, when she returns home, her husband and son are living with another woman. Then she's accused of murder! Can Kate Beckett help her out?!
Also Streaming
Amazon Prime
Grantchester, Season 3, Jan. 30
Hulu
Animaniacs, Complete series, Available now
Tiny Toon Adventures, Complete series, Available now
Fear the Walking Dead, Season 3, Jan. 30
Netflix
The Adventures of Puss 'in' Boots, Season 6, Jan. 26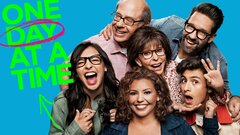 Powered by