My TV Obsessions: 'The Detour's Natalie Zea Reveals the Show She Misses Most
Joe Scarnici/Getty Images
Natalie Zea at The Elizabeth Glaser Pediatric AIDS Foundation's 28th annual 'A Time For Heroes' family festival at Smashbox Studios on October 29, 2017 in Culver City, California.
The Detour star Natalie Zea on which TV show makes her laugh the most:
MY CURRENT FAVORITE SHOW:
I binged the first season of Insecure on an airplane recently and fell in love with it.
THE FUNNIEST PERSON ON TV:
Laura Benanti has a scene this season on The Detour that should crown her Funniest Person in the Universe. Let's just say she gives Brad Pitt a run for his money when it comes to on-camera eating.
MY GUILTY-PLEASURE SHOW:
Bravo's Vanderpump Rules.
'The Detour' star Natalie Zea steals scenes as the fearless Robin Randall in Season 2 of the TBS comedy series.
WHAT I HATE-WATCH:
Life's too short to hate-watch. I stopped doing that once Smash went off the air.
THE SHOW I MISS MOST:
Girls got better and better each season it was on. I was surprised at how sad I was when it wrapped.
THE SHOW THAT ALWAYS MAKES ME LAUGH:
Broad City.
THE FIRST THING I WATCH WHEN I WAKE UP:
Do people really watch TV when they first wake up?!
THE LAST THING I WATCH BEFORE BED:
The baby monitor. It makes for riveting television.
The Detour, Tuesdays, 10:30/9:30c, TBS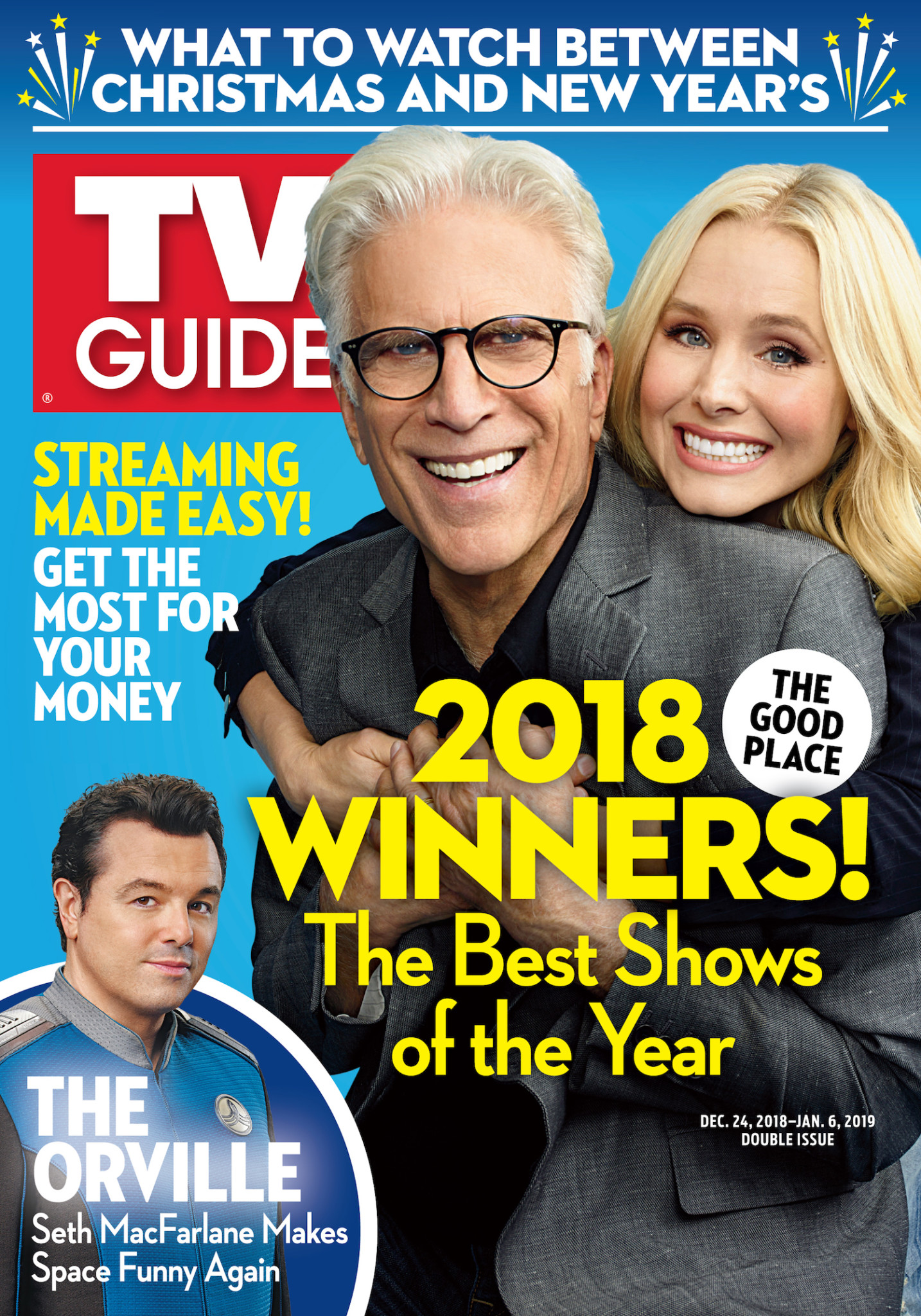 This article also appeared in the Jan. 22 - Feb. 4 issue of TV Guide Magazine.